EVERYTHING EVERYWHERE ALL AT ONCE
EVERYTHING EVERYWHERE ALL AT ONCE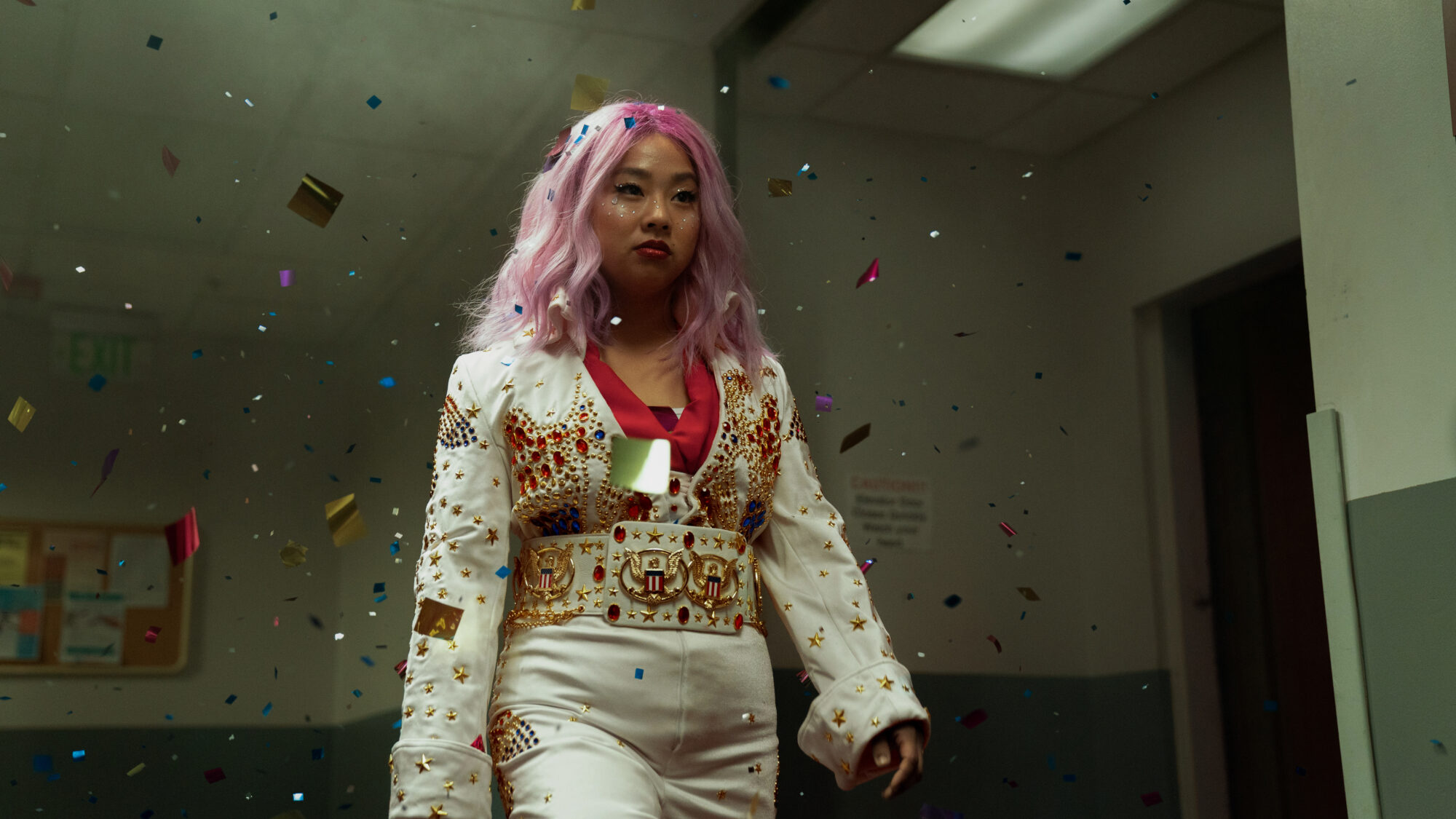 Director: Dan Kwan and Daniel Scheinert aka Daniels.
139, R for some violence, sexual material and language.
Screenwriter: Daniels
Cast: Michelle Yeoh, Stephanie Hsu, Ke Huy Quan, Jenny Slate, Harry Shum Jr, James Hong, Jamie Lee Curtis.
It's springtime, and that calls for a minimum 139 minutes of unadulterated fun, right? Evelyn (Michelle Yeoh of Crazy Rich Asians) runs a struggling laundromat with a divorce-seeking husband, ungrateful father, and the IRS breathing down her back. Just in time, she meets a representative of the Alpha Universe, who explains that there are unlimited multiverses, each one created by different choices we have made – and they can show her how to experience them all. On the downside is the nefarious plot of Jobu Tupaki, who has created a bagel-with-everything shaped black hole that could shut down the multiverses forever. As Evelyn 'verse-jumps' she gains understanding, and sees odd worlds where she is sous-chef to a raccoon and humans have hotdogs for fingers. Looking for the source of Jobu's destructive anger, Evelyn tries to restore harmony to their world(s).
"Everything Everywhere shows what's possible with the right injection of ingenuity, vision and freedom of thought. It's the everything bagel of movies." – Adam Graham, Detroit News.