FULL METAL JACKET
FULL METAL JACKET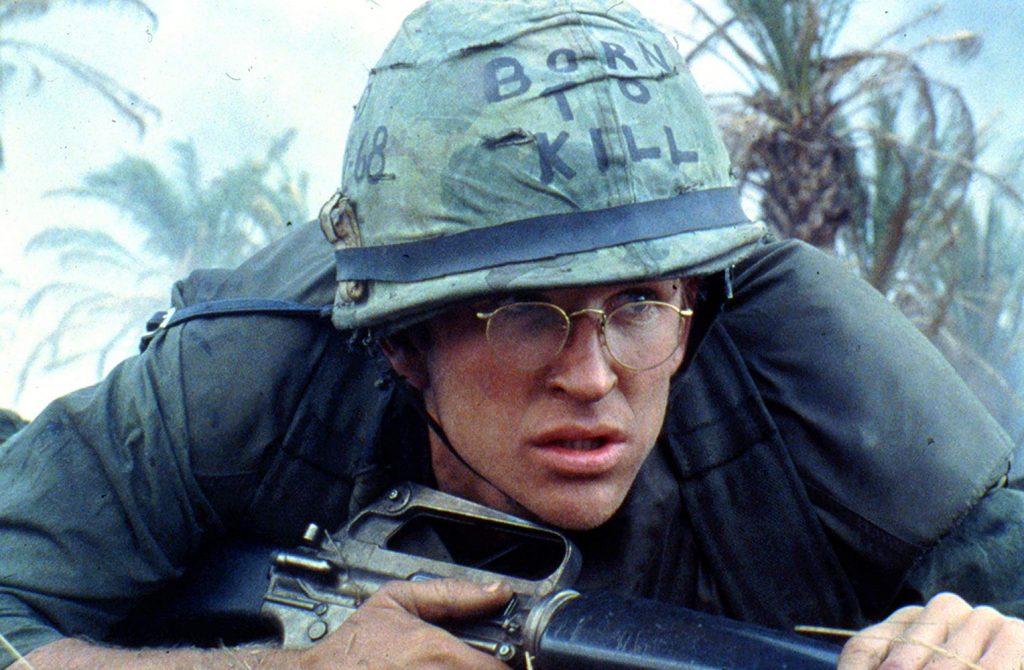 Director: Stanley Kubrick
116, 118, R
Screenwriter: Kubrick, Michael Herr and Gustav Hasford, based on the novel ''The Short Timers,'' by Mr. Hasford.
Cast: Matthew Modine, Adam Baldwin,Vincent D'Onofrio, Lee Ermey, Dorian Harewood, Arliss Howard, Kevyn Major, and Ed O'Ross.
Haunted and beautiful, Kubrick's plunge into the madness of the Vietnam War was his last film released while he was alive. The magic of cinema is on full display as England stands in for the jungles of Southeast Asia. Kubrick split the movie into two parts: the breaking down of new recruits by a sadistic officer; and the young men as they are suddenly thrown into battle.
"The best Kubrick films – 'Lolita,' 'Dr. Strangelove,' "2001′ 'A Clockwork Orange' and 'Barry Lyndon' – are always somewhat off-putting when first seen. They're never what one has expected. No Kubrick film ever immediately evokes the one that preceded it. Yet it's so distinctive that it can't be confused with the work of any other director." Vincent Canby – NY Times.