ROADRUNNER: A Film About Anthony Bourdain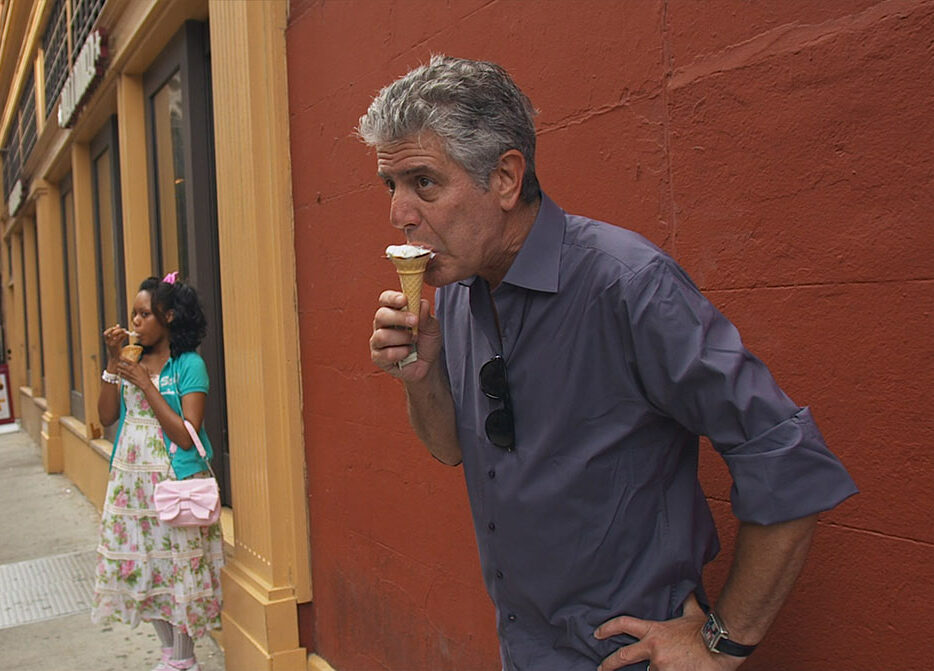 Director: Morgan Neville
2021, 119, R
Cast: With: Anthony Bourdain, Ottavia Busia, Eric Ripert, Lydia Tenaglia, David Chang, John Lurie, Josh Homme, Asia Argento, Iggy Pop.
You would think that Academy Award-winning filmmaker Morgan Neville (20 Feet From Stardom) would find little in common between his movie subjects: minister and pioneering children's TV host Fred Rogers (Won't You Be My Neighbor?); and Anthony Bourdain, the acerbic, ever-curious icon who traveled the world in search of culture, history and food. But according to Neville, the two men shared a moral core, sharing a journey to "show people what we all have in common, our common humanity." Without easy answers to Bourdain's shocking suicide in 2018, Roadrunner helps us to know the well-loved food ambassador as a brilliant, restless and driven man, who had wrestled with the demons of addiction and depression. Roadrunner is a celebration of everything that Bourdain cared about – honest food, movies, feminism, and so much more – without turning away from the darkness that took his life too soon.
"A fascinating, moving documentary that transcends mere profile piece to reclaim a legacy as inspirational as its subject." Brian Tallerico, RogerEbert.com.