SPENCER
SPENCER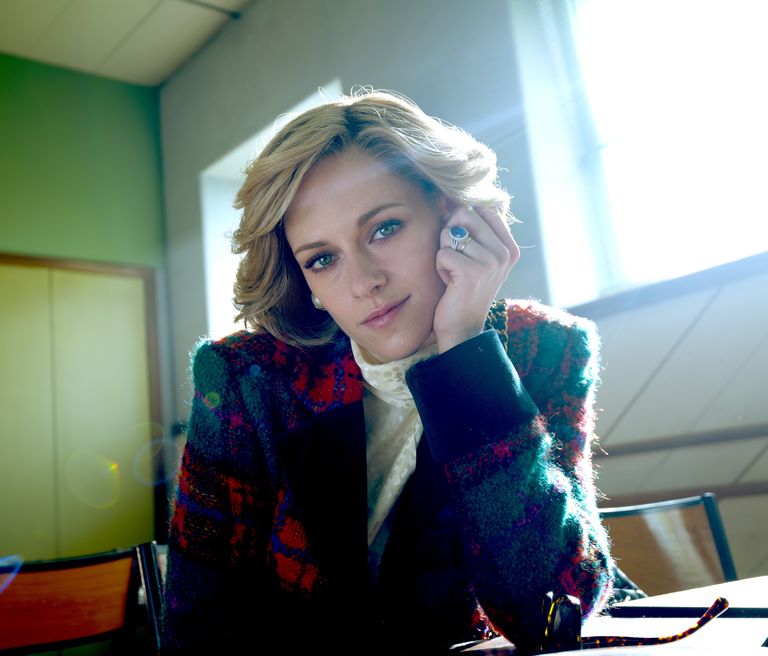 Director: Pablo Larraín
2021, 117, R
Screenwriter: Steven Knight
Cast: Kristen Stewart, Timothy Spall, Jack Nielen as William, Freddie Spry as Harry, Jack Farthing, Stella Gonet, Richard Sammel, Elizabeth Berrington, Lore Stefanek, Amy Manson and Sally Hawkins.
While it's been entertaining to watch the many movies/tv series/musicals on the tragic events of Diana, Princess of Wales, only Spencer puts the young mother's inner life at the center of the story. The film takes place over the outwardly festive days before Christmas, as the British royals gather at Sandringham Estate. Queen Elizabeth and Prince Charles fade into the background as a vulnerable Diana – in an Oscar-worthy performance by Kristen Stewart – struggles to free herself and her two sons from the expectations of her tradition-bound family. The brilliance of the collaboration of Chilean director Pablo Larraín and Stewart reveals a woman not so different from many others, using affairs and bulimia to numb herself to an unhappy marriage, until she realizes that it is up to her who she decides to be. The extraordinary cast includes Timothy Spall (Secrets and Lies) as the Queen Mother's watchful equerry, and clear-eyed Sally Hawkins (Happy-Go-Lucky) as Diana's maid.
"Stewart both carries the film and the day. She looks nothing like Diana but is somehow Diana. I think it's called 'great acting'." – Deborah Ross, the Spectator.