THE DISCREET CHARM OF THE BOURGEOISIE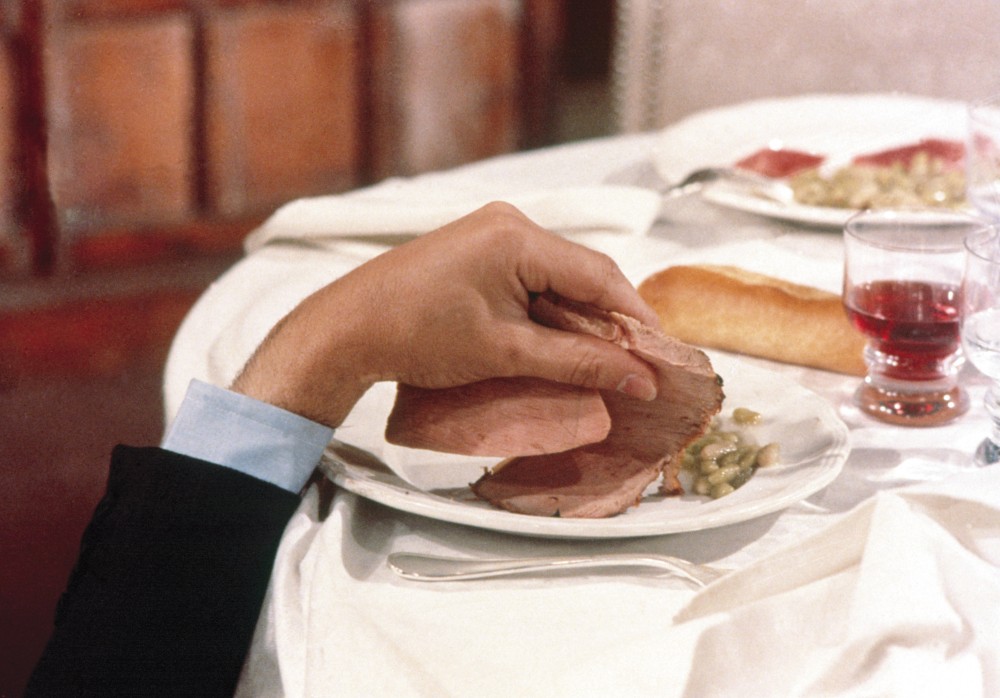 Director: Luis Bunuel
1972, France, 102min., PG
Language: French with English subtitles
Screenwriter: Luis Buñuel, Jean-Claude Carrière
Cast: Fernando Rey, Delphine Seyrig, Stephane Audran, Bulle Ogier, Michel Picolli, Jean-Pierre Cassel, Julien Bertheau
"Somewhere between chance and mystery lies imagination, the only thing that protects our freedom, despite the fact that people keep trying to reduce it or kill it off altogether" – Luis Buñuel.
Cinestudio is proud to present the 50th Anniversary 4K Restoration of the surreal comedy directed and co-written by the great Luis Buñuel! From the 1920s to the 1970s, the Spanish/Mexican director combined surrealism, social criticism and humor in films like Un Chien Andalou, Viridiana, and Belle de Jour. In Discreet Charm, Buñuel delights in satirizing rich Europeans and their sense of entitlement, no matter how outrageous the situation. Three wealthy couples, played by an amazing ensemble of actors, are continually interrupted in their desire to dine together by everything from a murderous Bishop to erotic temptations, not to mention revolutionaries from an imaginary South American country. But in spite of their icy hauteur, the six characters are troubled by ominous dreams within dreams. Winner, Academy Award for Best Foreign Language Film.
"Elegant and indiscreet…a mischievous, anarchic sense of imaginative freedom." – A.O. Scott., New York Times.