THE NORTHMAN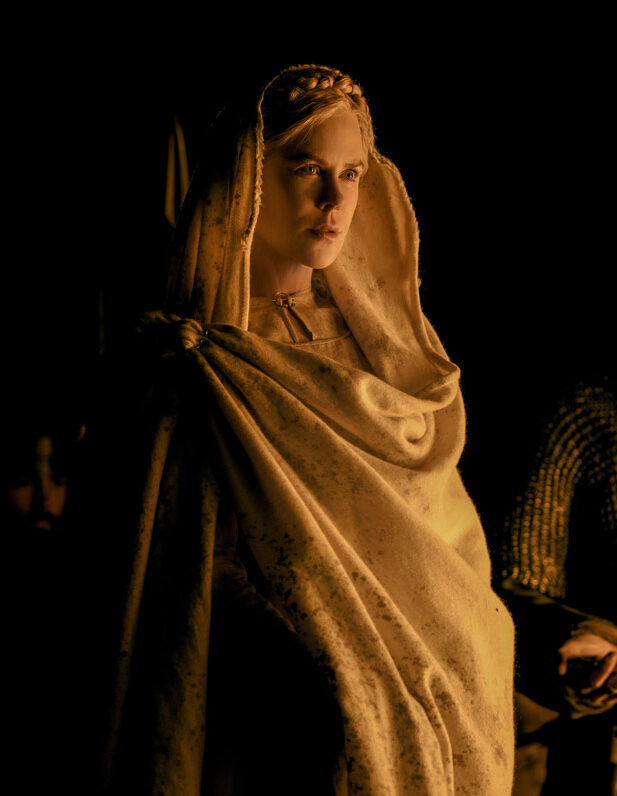 Director: Robert Eggers
136, R
Screenwriter: Sjón & Robert Eggers
Cast: Alexander Skarsgård, Nicole Kidman, Claes Bang, Anya Taylor-Joy, Ethan Hawke, Björk, and Willem Dafoe.
While ads may make The Northman look like an action film on steroids, it is actually a fascinating and immersive plunge into the medieval world view, with a first-rate cast and the highly regarded director Robert Eggers (The Witch, The Lighthouse). The may-or-may-not be true legend is based on the same Icelandic saga that inspired Shakespeare's Hamlet, as an Uncle (Claes Bang) kills a young boy's father (Ethan Hawke) and takes off with his mother (Nicole Kidman), setting the son onto a path of revenge. As the Northman seeking to avenge his father, Alexander Skarsgård is a force of nature who sees magic all around him, where and a seeress (Bjork standing in for Shakespeare's three crones) can predict the future. Anya Taylor-Joy (The Queen's Gambit) is an otherworldly vision, who is eerily perfect as the Northman's companion. Historians and folklorists worked closely with Eggers to create a rarely seen pagan world from the inside, which is as bloody as a Berserker's raid on an unsuspecting village, and as beautiful as a flock of ravens standing out against a mysterious sky.
"Authentic atavistic cinema, a bulletin from the past fashioned by one of the great natural filmmakers of the present." – Ty Burr, Boston Globe.