THE PHANTOM OF THE OPEN
THE PHANTOM OF THE OPEN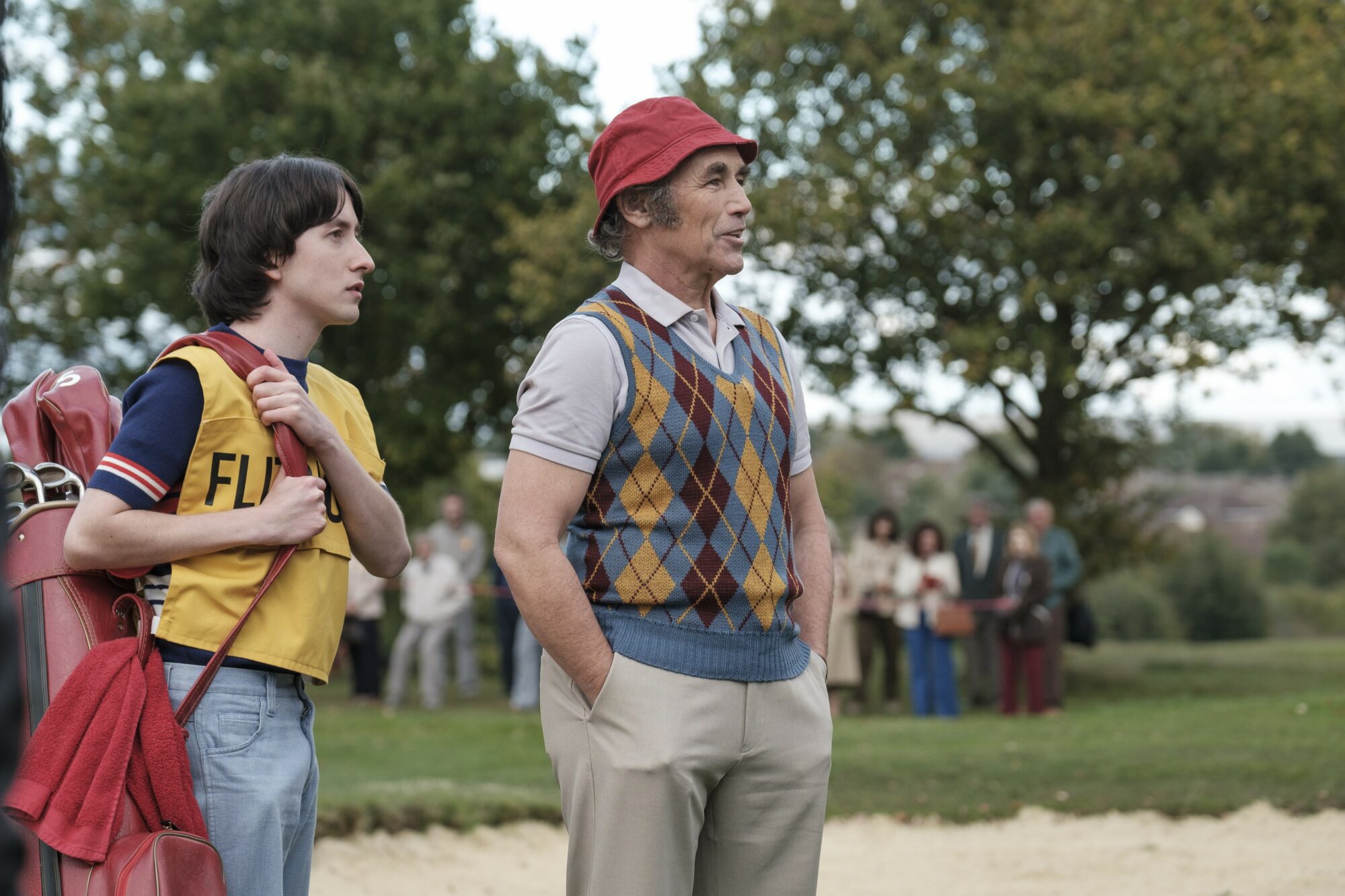 Director: Craig Roberts
2022, UK, 106min., PG-13
Screenwriter: Simon Farnaby
Cast: Mark Rylance, Sally Hawkins, Rhys Ifans, Jake Davies.
Truth is not only stranger than fiction, it is absolutely funnier. A real-life crane operator named Flitcroft (Academy Award winner Mark Rylance) who has never been able to give his wife the diamonds and caviar she deserves, has a lightbulb moment The 1976 British Open Golf Championship with a £100,000 prize is on the horizon, and the delusional and/or optimistic Flitcroft reasons: "An open championship should be open to everyone." Despite never playing a round of golf before, he is somehow accepted into the field of competitors. It's not a Disney movie, so Flitcroft shoots the worst round (121) in Open history and is treated with contempt by the golfing elite. But with his new passion for golf, he and his wife (Sally Hawkins, star of Happy-Go-Lucky, The Shape of Water, Made In Dagenham) try everything from fake names and accents to hilarious disguises, to get back into the game.
"Hawkins is divine, anchoring her character's relationship in a blend of pragmatism and honest-to-goodness love." Matthew Monagle, Austin Chronicle.