THE SHINING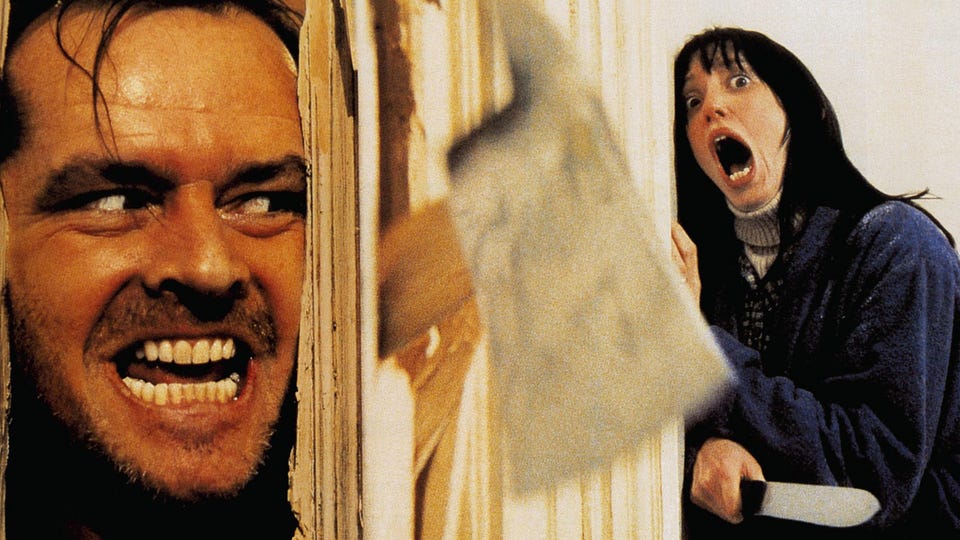 Director: Stanley Kubrick
1980, 146min., R
Screenwriter: Stanley Kubrick and Diane Johnson, based on the novel by Stephen King
Cast: Jack Nicholson, Shelley Duvall, Danny Lloyd, Scatman Crothers.
Halloween/Samhain/the Celtic New Year is quickly approaching, and what better reason to take the chance to be scared out of your pants! Moonlight Movies presents one of the terrifying movies ever made, on the big screen for one night only. You won't want to go home alone after seeing the beyond-creepy implosion of a "typical" American family. Jack Nicholson is at his sharpest as an increasingly unhinged writer who spirits his family away to act as caretaker for the mysterious Overlook Hotel. Much to the dismay of his wife (an unforgettable Shelley Duvall), horror, visions of twins, and "redrum" wait behind every door… Directed by the great Stanley Kubrick (Dr. Strangelove, 2001; A Space Odyssey, A Clockwork Orange), there's sly humor to go along with the suspense. Just remember, "All work and no fun make Jack a dull boy…"
"Deeply scary and strange. Five stars." – Peter Bradshaw, the Guardian.