TOP GUN: MAVERICK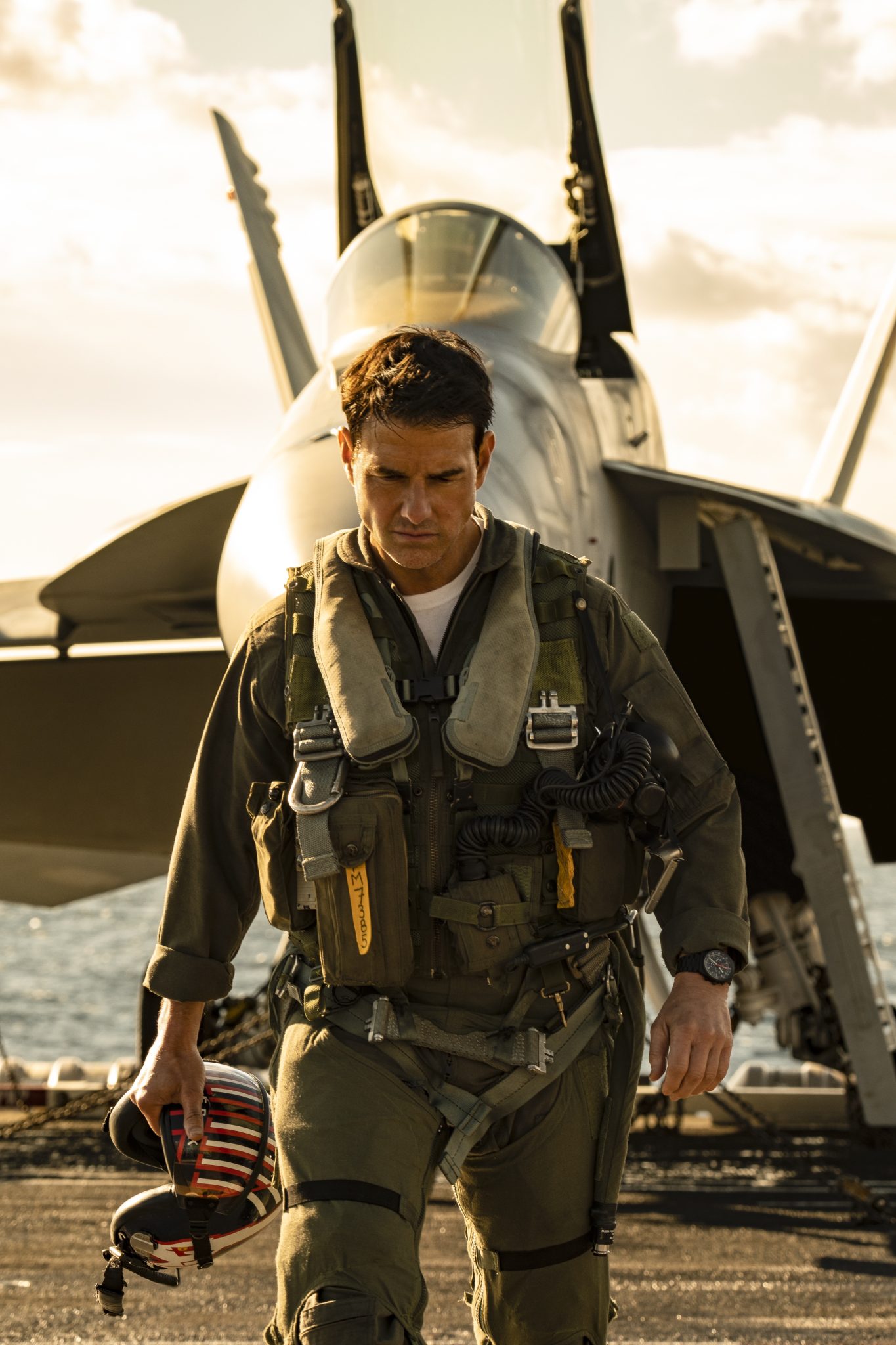 Director: Joseph Kosinski
2022, 130min, PG-13
Screenwriter: Ehren Kruger
Cast: Tom Cruise, Miles Teller, Jennifer Connelly, Jon Hamm, Salahuddin, Monica Barbaro, Danny Ramirez, Ed Harris, Val Kilmer.
"I make movies for the big screen." – Tom Cruise. When asked about streaming the premiere Top Gun Maverick, he added. "No. Never gonna happen." And who are we to argue with one of Hollywood's last movie stars, when his film is an ultimate cinematic experience, thrilling fans with its unbeatable action sequences, and still able to touch their hearts with characters they care about. Thirty-six years after the original, Cruise's Patrick "Maverick" Mitchell is still an outlier, stuck at the rank of Captain and relegated to coaching the best new pilots for an impossible airstrike on a uranium mine. Odds are that he won't only whip them into shape, but want to join in the irresistible flight into danger and glory. There are plenty of familiar faces, but the touching reunion is a short one with the ailing Val Kilmer, a former rival turned compadre.
"Tom Cruise is having the time of his life, the in-flight thrills are off the charts and—hot damn!—you won't find more blazing action anywhere." Peter Travers, Rolling Stone.