WAR AND PEACE, Part 1
WAR AND PEACE, Part 1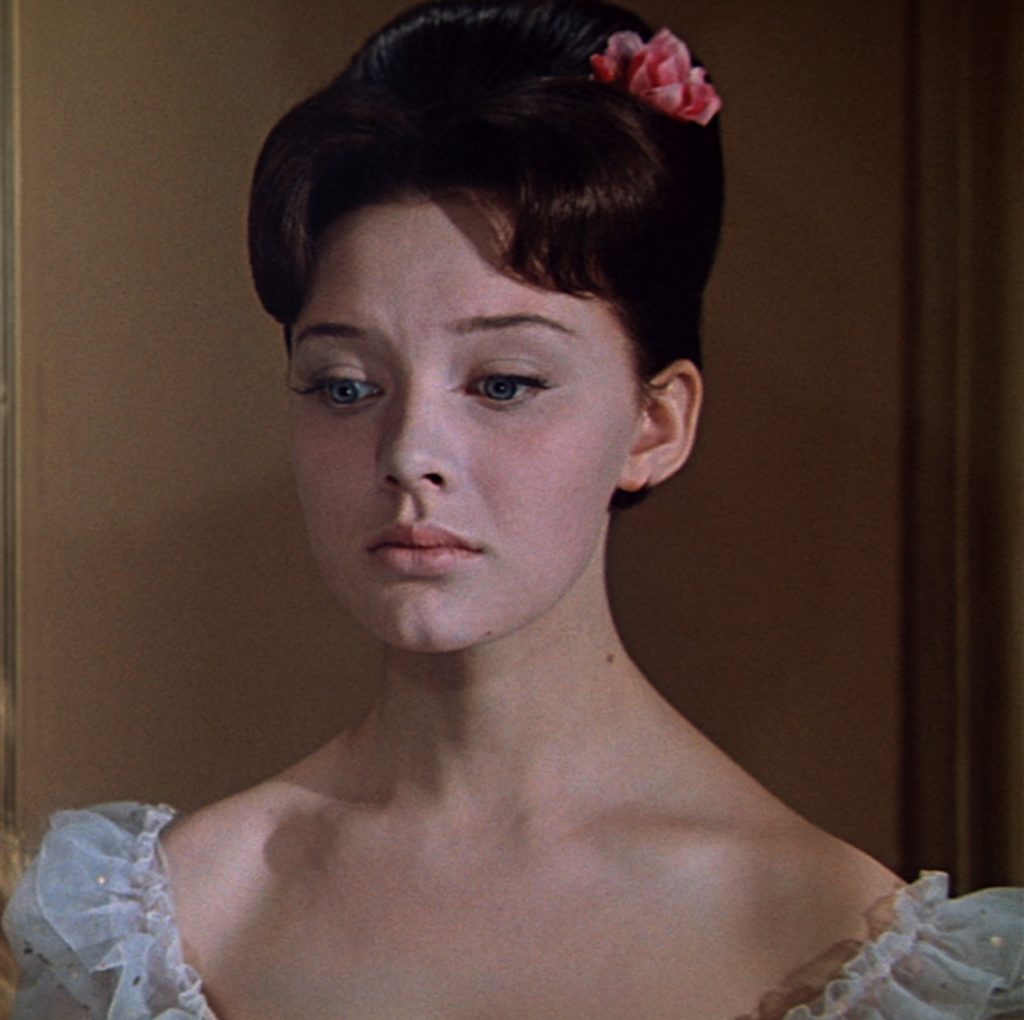 Director: Sergei Bondarchuk.
1965–67, Soviet Union, 245
Screenwriter: Sergei Bondarchuk, Vasily Solovyov.
Cast: Sergei Bondarchuk (Pierre Bezukhov), Ludmila Savelyeva (Nastasha Rostova), Vyacheslav Tikhonov (Andrei Bolkonsky), Boris Zakhava (General Kutuzov), Anatoly Ktorov (Nikolai Bolkonsky), Antonina Shuranova (Marya Bolkonskaya), Oleg Tabakov (Nikolai Rostov), Viktor Stanitsyn (Count Rostov), Kira Golovko (Countess Rostova), Irina Skobsteva (Hélène Bezukhova), Vasily Lanovoy (Anatole Kuragin), Irina Gubanova (Sonya Rostova), Oleg Yefremov (Dolokhov).
"If any film deserves to be seen on a big screen, it's this. There is no substitute." – producer Curtis Tsui. A glorious epic brings the great Tolstoy novel to vivid life, in this stunning 4K Ultra HD restoration on Cinestudio's massive Panavision screen. The USSR put forth every resource to create a masterpiece, using warplanes for aerial shots, 15,000 soldiers for pre CGI battle scenes, to priceless antiques borrowed from 40 museums. Tolstoy's novel intertwines the fortunes of Russia, at war with Napoleon's France, with a classic love story, as well as the earth-shaking changes in the Tsarist aristocracy. Amazingly, director/actor Bondarchuk manages to link it all together: the spectacle, the passion, and the philosophy. Academy Award® for Best Foreign Language Film.
"A singular piece of filmmaking that can never be repeated. It is staggering to witness – even more so in the new, meticulously assembled digital restoration." – Joshua Barone, New York Times.
Showing in two parts.