YESTERDAY
YESTERDAY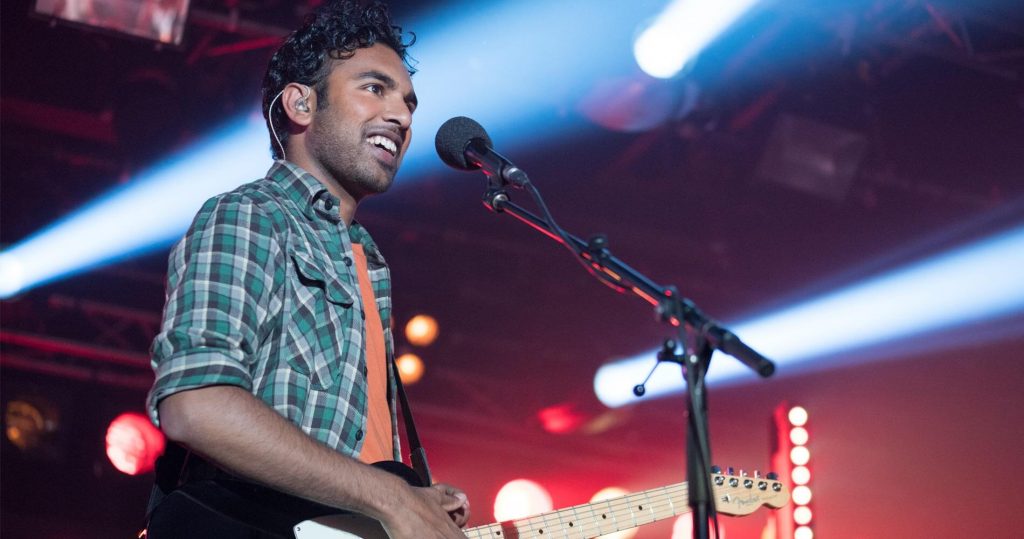 Director: Danny Boyle
UK, 116, PG-13
Screenwriter: Richard Curtis based on a story by Jack Barth and Richard Curtis.
Cast: Himesh Patel, Lily James, Kate McKinnon, Ed Sheeran, James Corden. With the music of John, Paul, George & Ringo.
For some of us, it is easier to imagine a world without smart phones than one without the Beatles, the four "lads from Liverpool" who injected creativity, energy and politics into popular music – and our lives. In Yesterday, the unthinkable happens: during a global blackout, a bus hits a struggling musician played by Himesh Patel. When he wakes up, the Beatles and their songs have disappeared from history. He introduces his friends, his crush (played by Lily James), a mercenary record producer (Kate McKinnon), and Ed Sheeran to Yesterday, Hey Jude, and Help!, but the question remains. Is he presenting the transcendent music of the Beatles for the sake of humankind, or will he claiming the fame and praise for himself? A breezy romantic musical journey that has audiences singing along.
"Yesterday is rather miraculous. It forces us to hear these Beatles songs as if for the first time." Mick LaSalle, Sam Francisco Chronicle.