In Theatre
Watch these films in the renowned Cinestudio Theatre.
(102min. R) 2022 Charlotte Wells, director
Ends Feb 2
Don't believe the hype – there ARE still movies being made for grown-ups - and being screened at Cinestudio! Aftersun is a pretty amazing first film written and directed by Scotswoman Charlotte Wells, about a father (Irish actor Paul Mescal) and his 11-year-old daughter Sophie (newcomer Frankie Corio) at an amusingly tacky Turkish Mediterranean resort. Both glory in spending carefree time together (Sophie lives with her Mom) as they swim, shoot pool, and do karaoke. But their sunny idyll can't stop time, as Sophie discovers the opposite sex, and tries to shatter the wall around her funny, youthful, but inescapably melancholy father. "I had my top-five-movies-of-the-year list all sorted. Now - boom! - I've had to start from scratch." - Charlotte Sullivan, London Evening Standard.
Monday, Jan 30 7:00 PM
Tuesday, Jan 31 7:00 PM
Wednesday, Feb 1 7:00 PM
Thursday, Feb 2 7:00 PM
Welcome to Cinestudio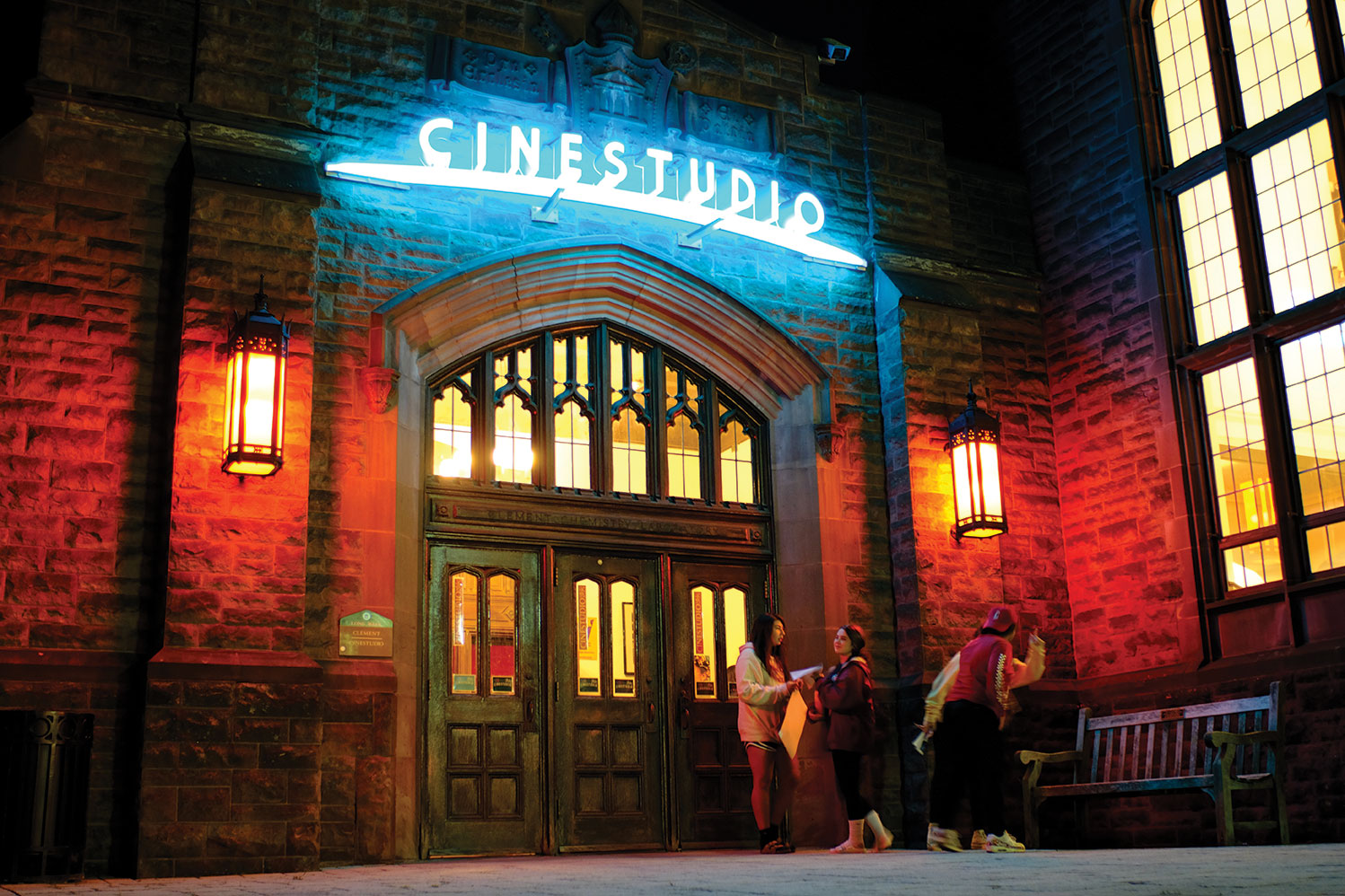 Cinestudio is a not-for-profit independent film theater located at Summit Street and College Terrace on the campus of Trinity College in Hartford, Connecticut. The theater is a magnificent single-screen venue with over 450 seats, reconstructed as classic 1930's-style movie house, including a much loved balcony and golden curtain. The building is a signature design by McKim, Mead and White, built in 1935.
Founded in 1970 by a group of students at Trinity, Cinestudio has become one of the most highly respected arthouse cinemas in the United States, with a long standing reputation for its wide diversity of programing, and for legendary projection and sound quality. Equipped with the highest quality 4K Digital Cinema systems, Cinestudio has also retained it's top-of-the-line physical film 35mm and 70mm projectors for use in studio archive presentations. Cinestudio is a daily celebration of the Art of Cinema!
Read more >