In Theatre
Watch these films in the renowned Cinestudio Theatre.
(117min. NR) 2023 Armenia Michael A. Goorjian, director
*CT Theatrical Premiere* (On Sep. 30 4pm-Post-film Q&A with Director Michael Goorjian) Sep 29 - Oct 5
In 1948, decades after fleeing Armenia to the US as a child, Charlie returns in the hope of finding a connection to his roots, but what he finds instead is a country crushed under Soviet rule. After being unjustly imprisoned, Charlie falls into despair, until he discovers that he can see into a nearby apartment from his cell window -- the home of a prison guard. As his life unexpectedly becomes entwined with the man's, he begins to see that the true spirit of his homeland is alive in its passionate people. Filled with warmth and humor, Amerikatsi celebrates the resilience of the human spirit and the bonds that unite us all.
Tuesday, Oct 3 7:00 PM
Wednesday, Oct 4 7:00 PM
Thursday, Oct 5 4:00 PM
Thursday, Oct 5 7:00 PM
Welcome to Cinestudio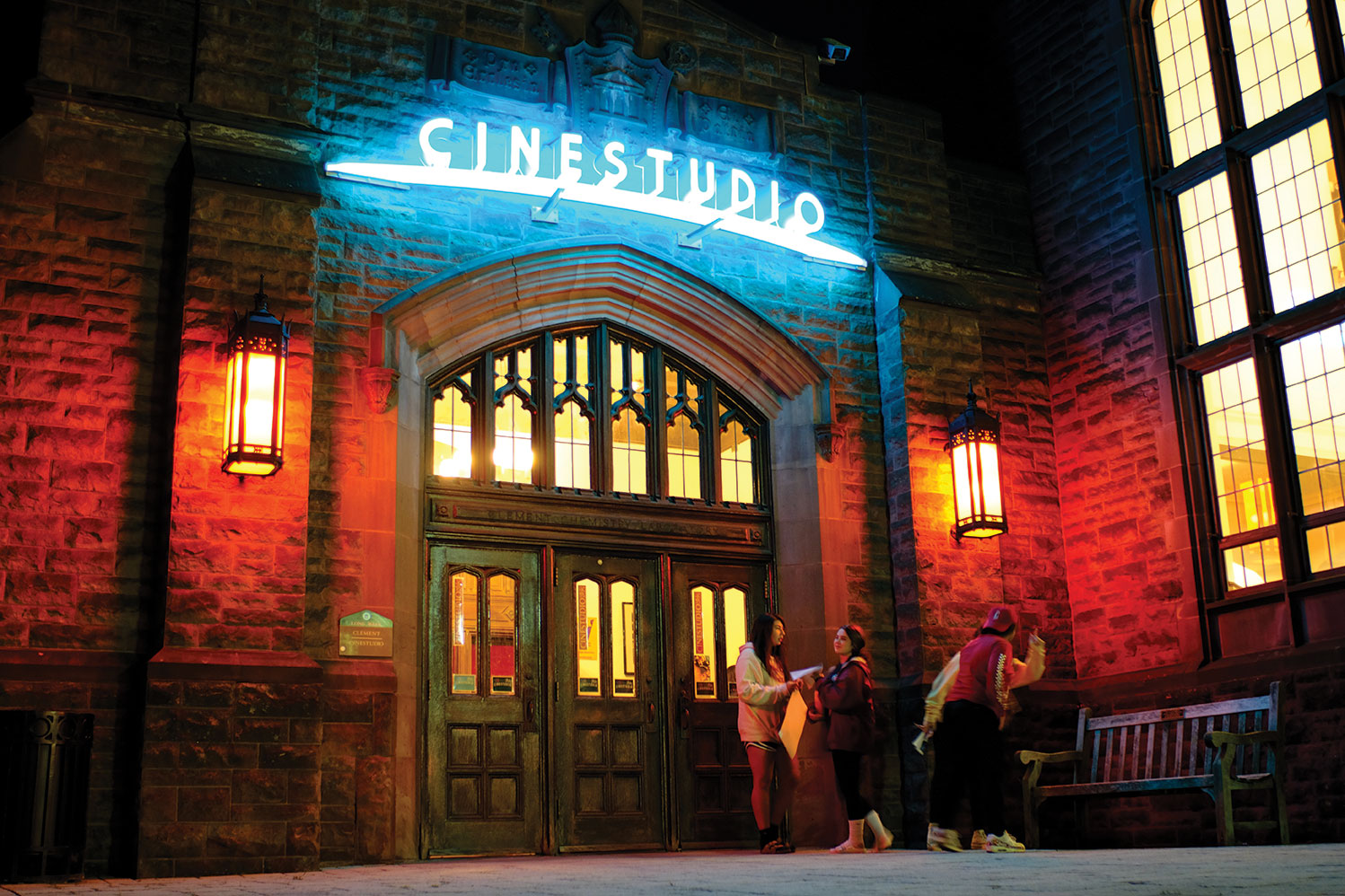 Cinestudio is a not-for-profit independent film theater located at Summit Street and College Terrace on the campus of Trinity College in Hartford, Connecticut. The theater is a magnificent single-screen venue with over 450 seats, reconstructed as classic 1930's-style movie house, including a much loved balcony and golden curtain. The building is a signature design by McKim, Mead and White, built in 1935.
Founded in 1970 by a group of students at Trinity, Cinestudio has become one of the most highly respected arthouse cinemas in the United States, with a long standing reputation for its wide diversity of programing, and for legendary projection and sound quality. Equipped with the highest quality 4K Digital Cinema systems, Cinestudio has also retained it's top-of-the-line physical film 35mm and 70mm projectors for use in studio archive presentations. Cinestudio is a daily celebration of the Art of Cinema!
Read more >