In Theatre
Watch these films in the renowned Cinestudio Theatre.
(107 min R) 2023 Paul Schrader, director
Ends Jun 1
In 2022 76-year-old Paul Schrader won Lifetime Achievement Awards from the Venice and Zurich Film Festivals, overdue recognition of a 50-year career including his provocative films Taxi Driver (as screenwriter), American Gigolo, Mishima: A Life in Four Chapters, and Affliction as writer/director. Master Gardener is the third of a loose trilogy (with First Reformed and The Card Counter that distills Schrader's frequent subject of isolated men looking for redemption. Australian actor Joel Edgerton (The Underground Railroad) stars as brilliant master gardener Narvel Roth, who makes a paradise of Gracewood estate, owned by Mrs. Haverhill (the great Sigourney Weaver.) When Mrs. Haverhill asks Roth to take on her "wayward" biracial niece (Quintessa Swindell of Euphoria) as an apprentice, he agrees to share his deep horticultural knowledge. But as they grow closer, Roth's despicable past comes to light, threatening their relationship and his road to redemption. "Sigourney Weaver is fascinating…there is a tenderness to "Master Gardener" that may prove its biggest surprise." Laila Latif, IndieWire.
Monday, May 29 7:00 PM
Tuesday, May 30 7:00 PM
Wednesday, May 31 7:00 PM
Thursday, Jun 1 7:00 PM
Welcome to Cinestudio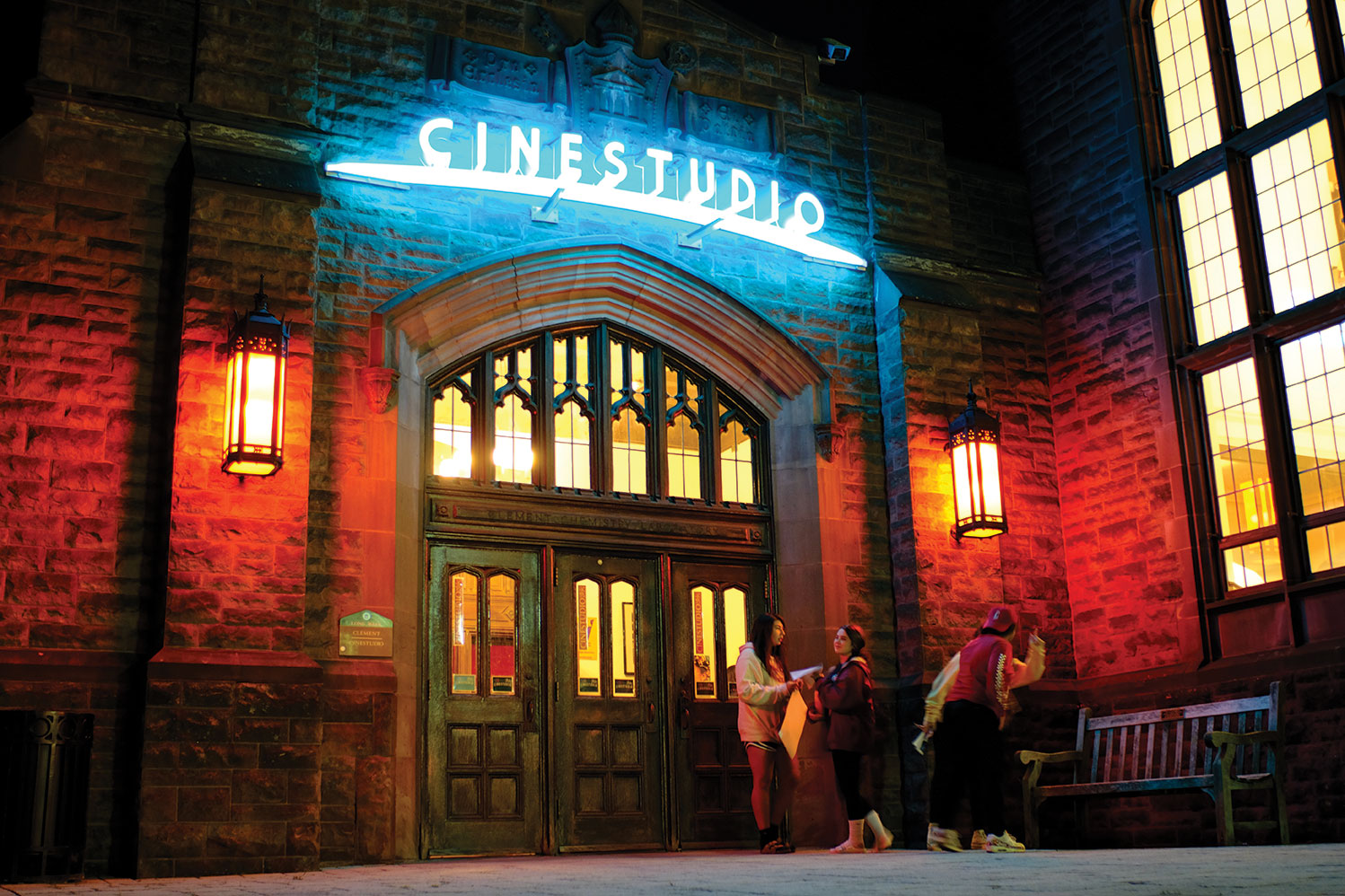 Cinestudio is a not-for-profit independent film theater located at Summit Street and College Terrace on the campus of Trinity College in Hartford, Connecticut. The theater is a magnificent single-screen venue with over 450 seats, reconstructed as classic 1930's-style movie house, including a much loved balcony and golden curtain. The building is a signature design by McKim, Mead and White, built in 1935.
Founded in 1970 by a group of students at Trinity, Cinestudio has become one of the most highly respected arthouse cinemas in the United States, with a long standing reputation for its wide diversity of programing, and for legendary projection and sound quality. Equipped with the highest quality 4K Digital Cinema systems, Cinestudio has also retained it's top-of-the-line physical film 35mm and 70mm projectors for use in studio archive presentations. Cinestudio is a daily celebration of the Art of Cinema!
Read more >