BOHEMIAN RHAPSODY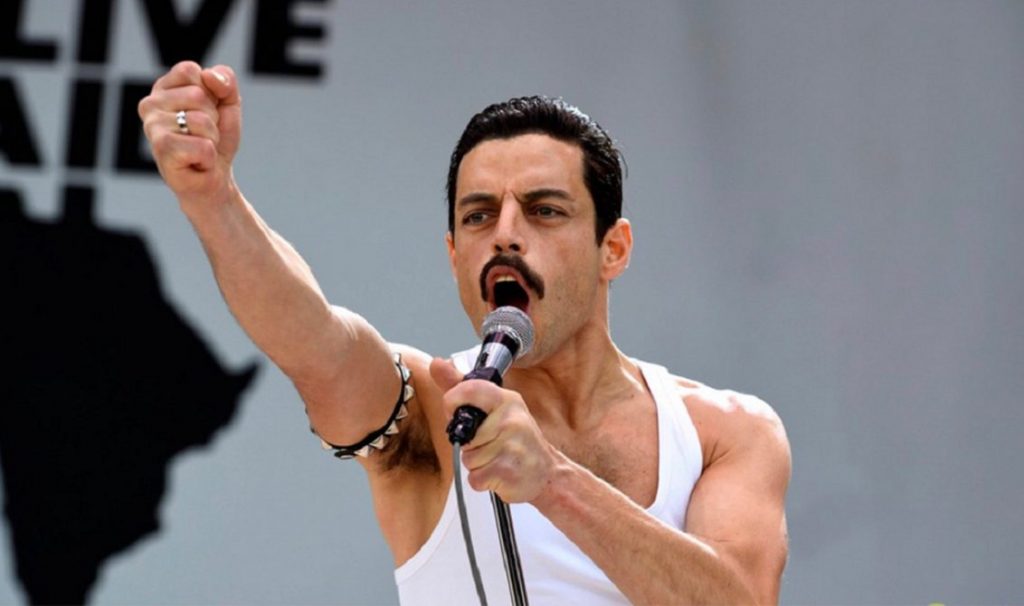 Director: Bryan Singer
2018, 134, PG-13
Screenwriter: Anthony McCarten
Cast: Rami Malek, Lucy Boynton, Gwilym Lee, Ben Hardy, Aidan Gillen, Tom Hollander, Allen Leech, Mike Myers.
It's a safe bet that at least half of sports fans who sing along with We Will Rock You know less than nil about the extravagant creative force behind Queen, Freddie Mercury. This long-awaited movie allows Mercury to fly his freak flag – and that's a good thing for the story of rock music. With an electrifying Rami Malek (Mr. Robot) as the lead follows the London-raised son of proper Egyptian parents on his journey to forming the band and creating their unique sound. At the apex, it's the recording of the mini rock opera Bohemian Rhapsody, and a bravura performance at Live Aid, followed by Mercury's struggle with the HIV infection and death at 45.
"Frankly, if you are not cheering along with the crowd as Mercury belts out an ultra-satisfying rendition of "We are the Champions," then a doctor should check your pulse!" Mara, Reinstein, US Weekly.