In Theatre
Watch these films in the renowned Cinestudio Theatre.
(104min.) 2022 Scotland/U.S. Jono McLeod, director
Ends Aug 11
It's not every day that Cinestudio gets the opportunity to screen a Scottish documentary about a real-life scandal with the irascible Alan Cumming filling in for the elusive main character… so of course, we jumped at the chance! In the mid-90s, the media exploded with the story of 17-year-old Brandon Lee, who turned out to be the 30-year-old Dave McKinnon, who returned undercover to Bearsden Academy, his posh alma mater outside of Glasgow. Was he a clever trickster or simply delusional? My Old School looks for answers with cartoon recreations, archival footage and Alan Cumming lip-synching the camera-shy McKinnon's interviews. Most intriguing are his classmates (including director Jono McLeod) as they come together to compare memories, look for clues, and find explanations for their willingness to be so wholly taken in.
Sunday, Aug 7 2:00 PM
Monday, Aug 8 7:30 PM
Tuesday, Aug 9 7:30 PM
Wednesday, Aug 10 7:30 PM
Thursday, Aug 11 5:00 PM
Welcome to Cinestudio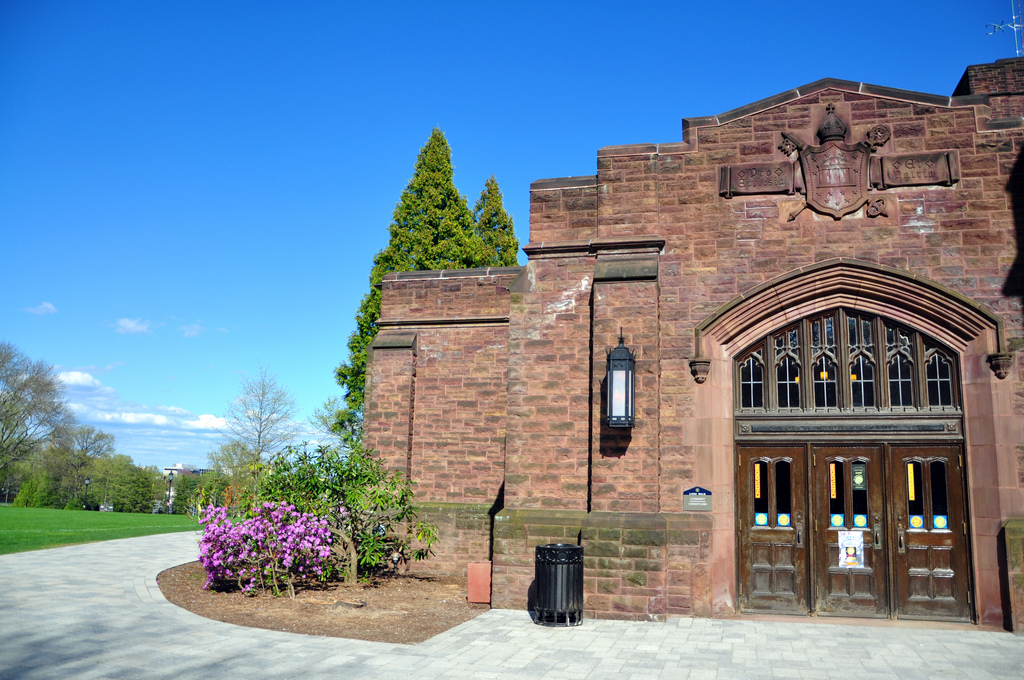 Cinestudio is a not-for-profit independent film theater located at Summit Street and College Terrace on the campus of Trinity College in Hartford, Connecticut. The theater is a magnificent single-screen venue with over 450 seats, reconstructed as classic 1930's-style movie house, including a much loved balcony and golden curtain. The building is a signature design by McKim, Mead and White, built in 1935.
Founded in 1970 by a group of students at Trinity, Cinestudio has become one of the most highly respected arthouse cinemas in the United States, with a long standing reputation for its wide diversity of programing, and for legendary projection and sound quality. Equipped with the highest quality 4K Digital Cinema systems, Cinestudio has also retained it's top-of-the-line physical film 35mm and 70mm projectors for use in studio archive presentations. Cinestudio is a daily celebration of the Art of Cinema!
Read more >