In Theatre
Watch these films in the renowned Cinestudio Theatre.
(105 R) 2021 Germany Maria Schrader, director
Ends Oct 27
Maria Schrader's bittersweet romantic comedy is like an AI update of Alfred Hitchcock's Vertigo: If you could create your perfect android partner, would you do it? Alma is a skeptical - and single - academic. When she agrees to a scientific experiment of living for three weeks with an android partner, things go south fast: over the top romantic gestures are not for her. But as the android adapts to her personality and needs, Alma asks herself if the perfect mate can be made to order - and if love can lessen the human condition of loneliness.
Friday, Oct 22 4:00 PM
Saturday, Oct 23 7:30 PM
Sunday, Oct 24 2:30 PM
Monday, Oct 25 7:30 PM
Tuesday, Oct 26 7:30 PM
Wednesday, Oct 27 7:30 PM
Ephraim Adamz, director
One Night Only Oct 22
Tickets
Six creatives and community activists from Connecticut travel the East Coast of the United States during the Covid-19 pandemic in search for answers through artistic expression amidst the 2020 presidential election and police brutality protests.
(89) Jason Berry, director
One Night Only Oct 28
Journalist, filmmaker (Vows of Silence), and author Jason Berry will be present for the one night screening of his new documentary on the history and transcendent sounds of jazz funerals in New Orleans. The way into this little-known world is provided by two local icons. Deb 'Big Red' Cotton is a passionate chronicler of the bands that solemnly escort the dead to church, and joyfully lead them to the cemetery and rebirth. Dr. Michael White, educator and wailing clarinetist, digs into the past with recreations of the ring dances of enslaved Africans. Back in the present, a parade shooting turns into a search for the city's soul.
Thursday, Oct 28 7:30 PM
Watch these films from the comfort of your home – on demand
Help sustain Cinestudio!
Cinestudio relies on donations and volunteers to keep presenting fabulous films day in and day out. See how you can get involved.
Join us!
Friends of Cinestudio are the backbone of your favorite independent theater. Join the family today.
Instagram
This error message is only visible to WordPress admins
Error: There is no connected account for the user 3960927394.
Welcome to Cinestudio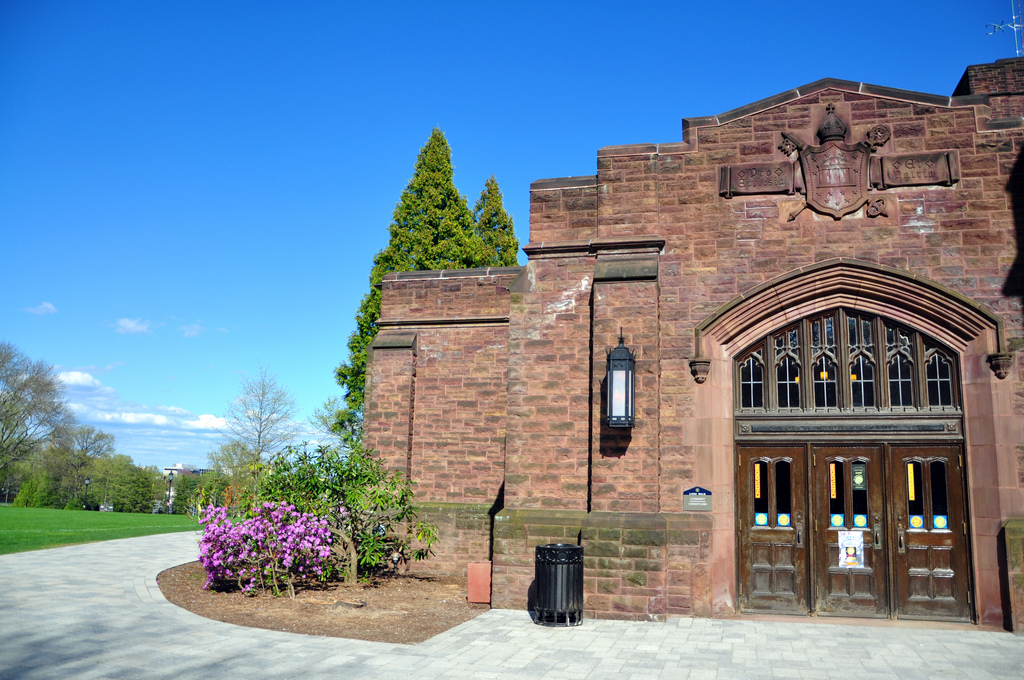 Cinestudio is a not-for-profit independent film theater located at Summit Street and College Terrace on the campus of Trinity College in Hartford, Connecticut. The theater is a magnificent single-screen venue with over 450 seats, reconstructed as classic 1930's-style movie house, including a much loved balcony and golden curtain. The building is a signature design by McKim, Mead and White, built in 1935.
Founded in 1970 by a group of students at Trinity, Cinestudio has become one of the most highly respected arthouse cinemas in the United States, with a long standing reputation for its wide diversity of programing, and for legendary projection and sound quality. Equipped with the highest quality 4K Digital Cinema systems, Cinestudio has also retained it's top-of-the-line physical film 35mm and 70mm projectors for use in studio archive presentations. Cinestudio is a daily celebration of the Art of Cinema!
Read more >