In Theatre
Watch these films in the renowned Cinestudio Theatre.
(126 R) 2021 Jane Campion, director
Ends Dec 2
Jane Campion's eighth film in 30 years is a triumph, a psychological thriller that is also a classic Western, with her native New Zealand standing in for1925 Montana. The first woman to win Cannes' Palme d'Or (for The Piano), Campion directs Benedict Cumberbatch (The Imitation Game) in a star-making performance as a bullying rancher named Phil, who lives with his mild-mannered brother, George (Jesse Plemons). Tension grows when George brings home a new wife (Kirsten Dunst, Melancholia) and her artistic teenage son. In a sinister twist, Phil takes the young man under his wing, for motives that lie hidden in his past. A perfect must-see on the big screen!
Tuesday, Nov 30 7:30 PM
Wednesday, Dec 1 7:30 PM
Thursday, Dec 2 7:30 PM
(135 with one intermission. G) 2018 Russia Choreography Yuri Grigorovich, Music Piotr Ilyich Tchaikovsky, Libretto Yuri Grigorovich (after E.T.A. Hoffmann and Marius Petipa)., director
One Performance Only Dec 19
With the winter season upon us, it's an excellent time to make plans with family and friends to see Moscow's famed Bolshoi Ballet's Nutcracker at our December 19 matinee!  Tchaikovsky's music and matchless the dancing bring this timeless fairytale for all ages to life. On Christmas Eve, a young girl named Marie receives a nutcracker from her godfather – or is he a wizard who brings the toys to life, including her handsome Nutcracker Prince? Marie and the Prince fly over a magical Christmas tree village…until Marie wakes up in her own bed. Was it all just a beautiful dream?
(107 R) 2021 Wes Anderson, director
Opens Dec 3
In what critics are calling Wes Anderson's best movie since The Royal Tenenbaums, an eclectic group of old-style journalists work together in a charming French city that is very much like Paris. The film shows us what is involved in producing five pieces for a Kansas-based newspaper, in a clear love letter to journalism and the people who once gave over their lives to it, while finding their own voice. Generous, funny, and surprisingly (for Anderson) erotic, with a superb cast from Benicio de Toro to Timothee Chamalet to Frances McDormand and Bill Murray.
Friday, Dec 3 7:30 PM
Saturday, Dec 4 2:30 PM
Saturday, Dec 4 7:30 PM
Sunday, Dec 5 2:30 PM
Monday, Dec 6 7:30 PM
Tuesday, Dec 7 7:30 PM
Wednesday, Dec 8 7:30 PM
Thursday, Dec 9 5:30 PM
Watch these films from the comfort of your home – on demand
Welcome to Cinestudio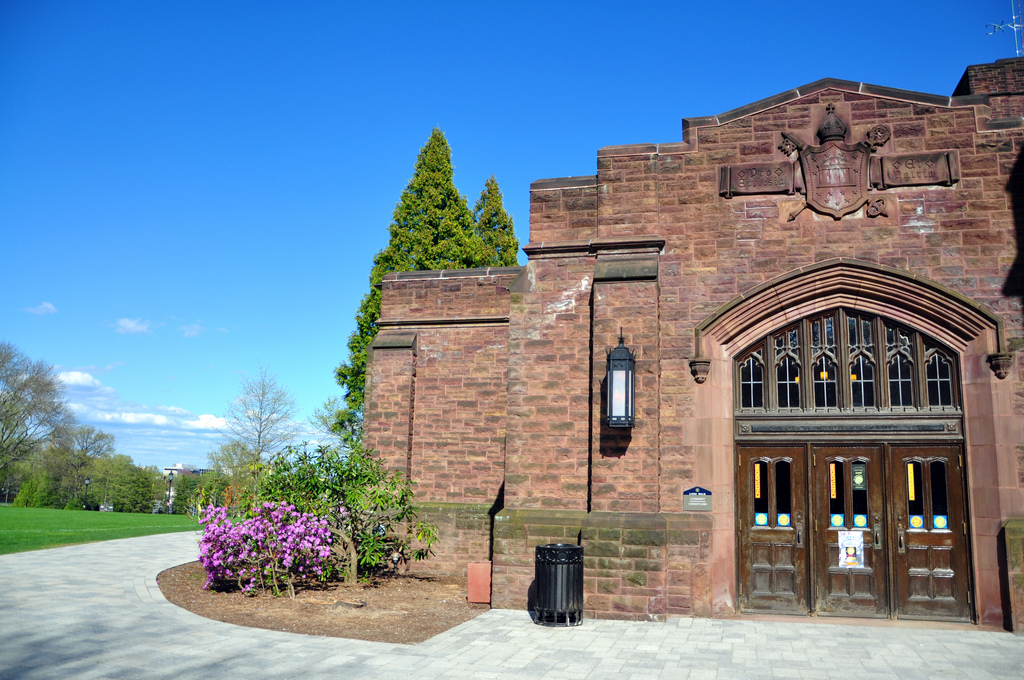 Cinestudio is a not-for-profit independent film theater located at Summit Street and College Terrace on the campus of Trinity College in Hartford, Connecticut. The theater is a magnificent single-screen venue with over 450 seats, reconstructed as classic 1930's-style movie house, including a much loved balcony and golden curtain. The building is a signature design by McKim, Mead and White, built in 1935.
Founded in 1970 by a group of students at Trinity, Cinestudio has become one of the most highly respected arthouse cinemas in the United States, with a long standing reputation for its wide diversity of programing, and for legendary projection and sound quality. Equipped with the highest quality 4K Digital Cinema systems, Cinestudio has also retained it's top-of-the-line physical film 35mm and 70mm projectors for use in studio archive presentations. Cinestudio is a daily celebration of the Art of Cinema!
Read more >