In Theatre
Watch these films in the renowned Cinestudio Theatre.
(119 R) 2021 Morgan Neville, director
Ends Aug 11
You would think that Academy Award-winning filmmaker Morgan Neville would find little in common between his latest subjects: the minister and children's TV host Fred Rogers (Won't You Be My Neighbor?); and Anthony Bourdain, the acerbic icon who traveled the world in search of culture, history and food. But according to Neville, both men fought to "show people our common humanity." This unflinching look at Bourdain reverberates with his presence, in his own voice and in the way he indelibly impacted the world around him.
Thursday, Aug 5 7:30 PM
Friday, Aug 6 7:30 PM
Saturday, Aug 7 7:30 PM
Sunday, Aug 8 2:30 PM
Monday, Aug 9 7:30 PM
Tuesday, Aug 10 7:30 PM
Wednesday, Aug 11 7:30 PM
(104 NR) 2021 South Africa Oliver Hermanus, director
Opens Aug 12
Just released in cinemas, Moffie is a devastating look back at the apartheid nation of South Africa in 1981. Soft-spoken 16-year-old Nicholas Van der Swart (Kai Luke Brummer) is serving two years of compulsory military service on the Angolan border. For Nicholas, the experience is life-changing, as he explores his sexuality with a fellow soldier. But challenging the strict status quo makes it clear – that racism, toxic masculinity and homophobia go hand in hand.
Thursday, Aug 12 7:30 PM
(130 R) 2021 Ireland, Canada, United States & United Kingdom. David Lowery, director
Opens Aug 13
An epic fantasy adventure based on the timeless Arthurian legend, The Green Knight tells the story of Sir Gawain (Dev Patel), King Arthur's reckless and headstrong nephew, who embarks on a daring quest to confront the eponymous Green Knight, a gigantic emerald-skinned stranger and tester of men. Gawain contends with ghosts, giants, thieves, and schemers in what becomes a deeper journey to define his character and prove his worth in the eyes of his family and kingdom by facing the ultimate challenger. From visionary filmmaker David Lowery comes a fresh and bold spin on a classic tale from the knights of the round table.
Friday, Aug 13 7:30 PM
Saturday, Aug 14 7:30 PM
Sunday, Aug 15 2:30 PM
Monday, Aug 16 7:30 PM
Tuesday, Aug 17 7:30 PM
Wednesday, Aug 18 7:30 PM
Thursday, Aug 19 7:30 PM
Virtual Cinema
Watch these films from the comfort of your home – on demand
Help sustain Cinestudio!
Cinestudio relies on donations and volunteers to keep presenting fabulous films day in and day out. See how you can get involved.
Join us!
Friends of Cinestudio are the backbone of your favorite independent theater. Join the family today.
Instagram
This error message is only visible to WordPress admins
Error: There is no connected account for the user 3960927394.
Welcome to Cinestudio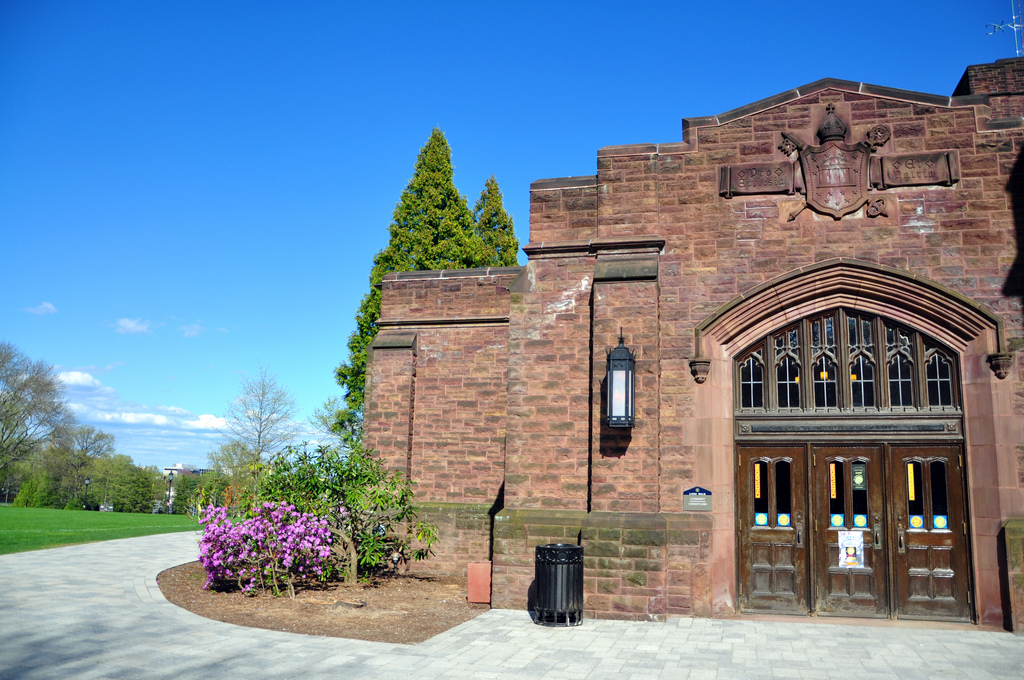 Cinestudio is a not-for-profit independent film theater located at Summit Street and College Terrace on the campus of Trinity College in Hartford, Connecticut. The theater is a magnificent single-screen venue with over 450 seats, reconstructed as classic 1930's-style movie house, including a much loved balcony and golden curtain. The building is a signature design by McKim, Mead and White, built in 1935.
Founded in 1970 by a group of students at Trinity, Cinestudio has become one of the most highly respected arthouse cinemas in the United States, with a long standing reputation for its wide diversity of programing, and for legendary projection and sound quality. Equipped with the highest quality 4K Digital Cinema systems, Cinestudio has also retained it's top-of-the-line physical film 35mm and 70mm projectors for use in studio archive presentations. Cinestudio is a daily celebration of the Art of Cinema!
Read more >