Watch these films in the renowned Cinestudio Theatre.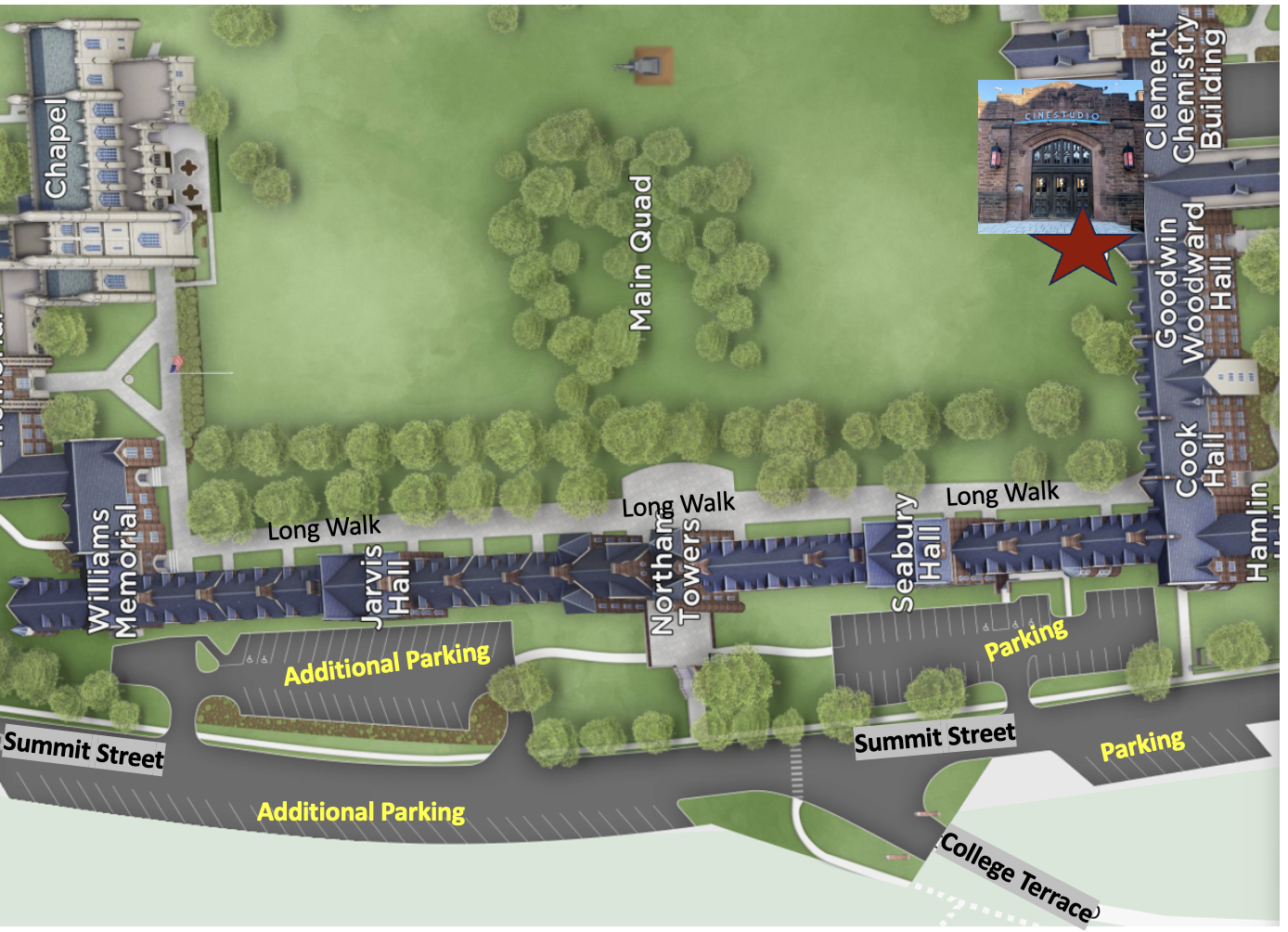 Parking At Cinestudio
-When using GPS, the closest parking lots are nearest the intersection of Summit St and College Terrace.
-During films at Cinestudio, you may park in any open spot. (Accessible parking spots require a State issued placard.)
-After parking, walk through the archway towards the Main Quad. Cinestudio is located along the Long Walk across the Main Quad from the Chapel. 
Look for our lighted sign above our doors.
Welcome to Cinestudio
Cinestudio is a not-for-profit independent film theater located at Summit Street and College Terrace on the campus of Trinity College in Hartford, Connecticut. The theater is a magnificent single-screen venue with over 450 seats, reconstructed as classic 1930's-style movie house, including a much loved balcony and golden curtain. The building is a signature design by McKim, Mead and White, built in 1935.
Founded in 1970 by a group of students at Trinity, Cinestudio has become one of the most highly respected arthouse cinemas in the United States, with a long standing reputation for its wide diversity of programing, and for legendary projection and sound quality. Equipped with the highest quality 4K Digital Cinema systems, Cinestudio has also retained it's top-of-the-line physical film 35mm and 70mm projectors for use in studio archive presentations. Cinestudio is a daily celebration of the Art of Cinema!
Read more >