In Theatre
Watch these films in the renowned Cinestudio Theatre.
2022 UK Jim Archer, director
Ends Jul 7
Artificial intelligence has inspired directors in a dizzying variety of genres: horror, thriller, romance, sci-fi and more. So three cheers to first-time British director Jim Archer, for finding comedy in the friendship between a lonely inventor Brian (David Earl, the postman in Ricky Gervais' After Life) and his creation, the cabbage-obsessed Charles (Chris Hayward). Brian lives an isolated life in Wales, dreaming up new inventions, though few succeed. Charles, however, made largely from a washing machine, is something different: a robot with a gift for friendship. Low-key, droll and quirky in that special English manner, Archer's film celebrates all of us who, for whatever reason, are made to feel different. Winner, Audience Favorites Award at the 2022 Sundance Festival.
Wednesday, Jul 6 7:30 PM
Thursday, Jul 7 7:30 PM
Welcome to Cinestudio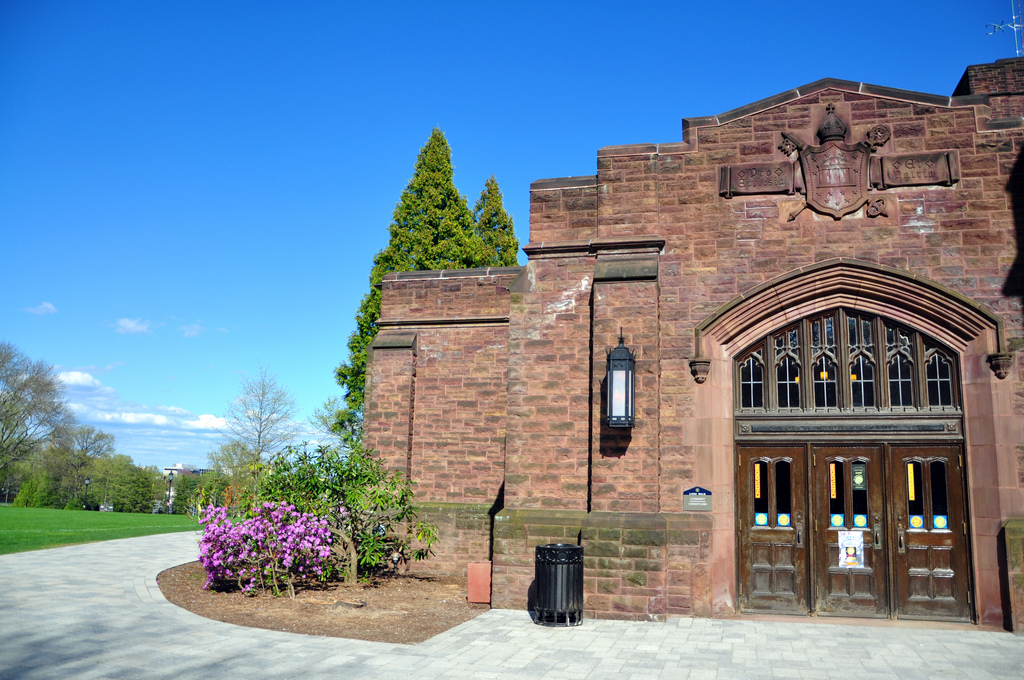 Cinestudio is a not-for-profit independent film theater located at Summit Street and College Terrace on the campus of Trinity College in Hartford, Connecticut. The theater is a magnificent single-screen venue with over 450 seats, reconstructed as classic 1930's-style movie house, including a much loved balcony and golden curtain. The building is a signature design by McKim, Mead and White, built in 1935.
Founded in 1970 by a group of students at Trinity, Cinestudio has become one of the most highly respected arthouse cinemas in the United States, with a long standing reputation for its wide diversity of programing, and for legendary projection and sound quality. Equipped with the highest quality 4K Digital Cinema systems, Cinestudio has also retained it's top-of-the-line physical film 35mm and 70mm projectors for use in studio archive presentations. Cinestudio is a daily celebration of the Art of Cinema!
Read more >