In Theatre
Watch these films in the renowned Cinestudio Theatre.
(105 R) 2022 Directed and screenplay by Joel Cohen, based on the stage play by William Shakespeare., director
Ends Jan 27
If you are a Shakespearean expert or if this is your initiation, you are in for an unforgettable night at the movies. In a daring leap of faith, director/writer Joel Coen's first movie made without his brother/collaborator Ethan is a bold new vision of Shakespeare's most revered tragedy. Set in a haunted Scotland, the drama is stripped down to the essentials, with a chilling connection to the wickedness of power-hungry people, no matter the era. Coen's casting of Denzel Washington and Frances McDormand, two Oscar winners who happen to be among the best actors working today, makes The Tragedy of Macbeth a must-see experience on the big (movie) screen!
Wednesday, Jan 26 7:30 PM
Thursday, Jan 27 7:30 PM
(123 R) 2021 Spain Written and directed by Pedro Almodóvar., director
Opens Jan 28
Mid-pandemic, Penelope Cruz got a promise from her eight-time collaborator Pedro Almodóvar: "I am writing something for you." What he wrote resulted in a masterpiece that is on most Top Ten lists and won Cruz the Best Actress prize at the Venice Film Festival. In a Madrid maternity ward, a photographer in her 30s (Cruz) and a frightened teenager (Milena Smit) come together as single women about to give birth. With Almodóvar at his best, women's lives are informed by melodrama (their babies are inadvertently switched), and politics, as we discover that Cruz' character working at one of Franco's mass graves, searching for her great-grandfather's bones. And, like many women around the world, a way to move towards understanding and forgiveness.
Friday, Jan 28 7:30 PM
Saturday, Jan 29 2:30 PM
Saturday, Jan 29 7:30 PM
Sunday, Jan 30 2:30 PM
Monday, Jan 31 7:30 PM
Tuesday, Feb 1 7:30 PM
Wednesday, Feb 2 7:30 PM
Thursday, Feb 3 7:30 PM
(160) Nicholas Hytner, director
One Performance Only Apr 10
National Theatre Live is back, bringing the best of British theatre to select cinemas around the globe! Join us for a broadcast of a fantastical adaptation of Phillip Pullman book, set twelve years before his His Dark Materials trilogy. Storms are brewing as two young people and their dæmons find themselves at the center of a terrifying manhunt. In their care is the tiny child Lyra Belacqua, who will shape the fate of the future. As the waters rise, powerful adversaries conspire for mastery of Dust: salvation to some, infinite corruption to others. A rare opportunity for all ages to see live theatre on the big screen!
Sunday, Apr 10 1:00 PM
Watch these films from the comfort of your home – on demand
Welcome to Cinestudio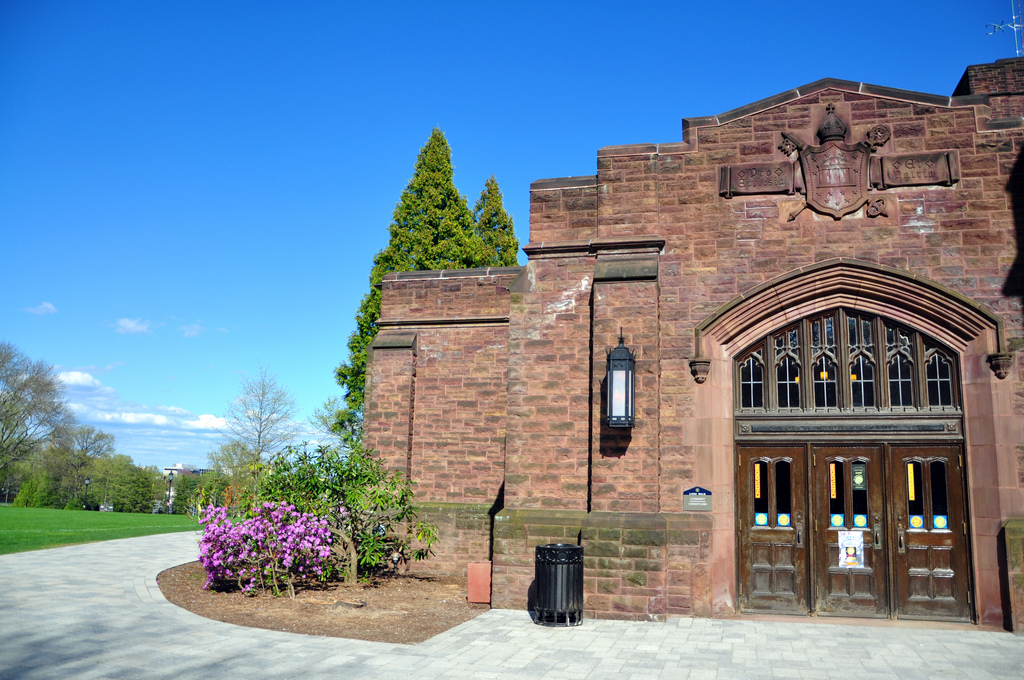 Cinestudio is a not-for-profit independent film theater located at Summit Street and College Terrace on the campus of Trinity College in Hartford, Connecticut. The theater is a magnificent single-screen venue with over 450 seats, reconstructed as classic 1930's-style movie house, including a much loved balcony and golden curtain. The building is a signature design by McKim, Mead and White, built in 1935.
Founded in 1970 by a group of students at Trinity, Cinestudio has become one of the most highly respected arthouse cinemas in the United States, with a long standing reputation for its wide diversity of programing, and for legendary projection and sound quality. Equipped with the highest quality 4K Digital Cinema systems, Cinestudio has also retained it's top-of-the-line physical film 35mm and 70mm projectors for use in studio archive presentations. Cinestudio is a daily celebration of the Art of Cinema!
Read more >