Cinestudio Announces New Executive Director
8/30/2021
HARTFORD, CT — Cinestudio, the not-for-profit independent film cinema located on the campus of Trinity College in Hartford, CT, has appointed Lew Michaels as its new Executive Director. Michaels will assume leadership on Sept 1, 2021.
John Michael Mason, Chair of the Board of Directors of Cinestudio, said, "We are very excited to begin a new chapter for Cinestudio with Lew Michaels at the helm. This theater has a rich history in New England and is known around the country as a unique, inclusive, premier art house cinema. Lew is committed to growing and reinforcing that legacy in honor of our founders."
Michaels becomes just the third Executive Director of Cinestudio, taking the helm from Executive Directors James Hanley and Peter McMorris who founded the theater in 1970 and co-managed it until Hanley's retirement in 2020. McMorris will remain involved as Cinestudio's Creative Director until his full retirement in 2022.
In Theatre
Watch these films in the renowned Cinestudio Theatre.
(89) 2021 United Kingdom Bassam Tariq, director
Ends Sep 23
Fresh from his amazing performance in the Oscar-nominated Sound of Metal, screenwriter/actor Riz Ahmed stars in a film loosely based on his own life. Ahmed plays British/Pakistani hip-hop artist Zed who's on the verge of a big break in New York City when he comes down with a debilitating illness. Zed is forced to return home to Britain and his traditional Pakistani family - including a father (Alyy Khan) who is haunted by the past. "Ahmed is one of Britain's most vital, risky actors." Guy Lodge, Variety.
Saturday, Sep 18 7:30 PM
Sunday, Sep 19 2:30 PM
Monday, Sep 20 7:30 PM
Tuesday, Sep 21 7:30 PM
Wednesday, Sep 22 7:30 PM
Thursday, Sep 23 7:30 PM
(112 PG-13) 2012 USA Jason Moore, director
One Night Only Sep 24
Don't miss a special one-time screening of the drama, music, dancing, & comedy extravaganza that is Pitch Perfect on the big screen. In one corner it's the uber-competitive Barden Bellas, Barden University's female a cappella group. In the other corner, it's every other team, as the Bellas battle for top spot on the way to the ICCA Finals.
Friday, Sep 24 10:00 PM
Watch these films from the comfort of your home – on demand
Help sustain Cinestudio!
Cinestudio relies on donations and volunteers to keep presenting fabulous films day in and day out. See how you can get involved.
Join us!
Friends of Cinestudio are the backbone of your favorite independent theater. Join the family today.
Instagram
This error message is only visible to WordPress admins
Error: There is no connected account for the user 3960927394.
Welcome to Cinestudio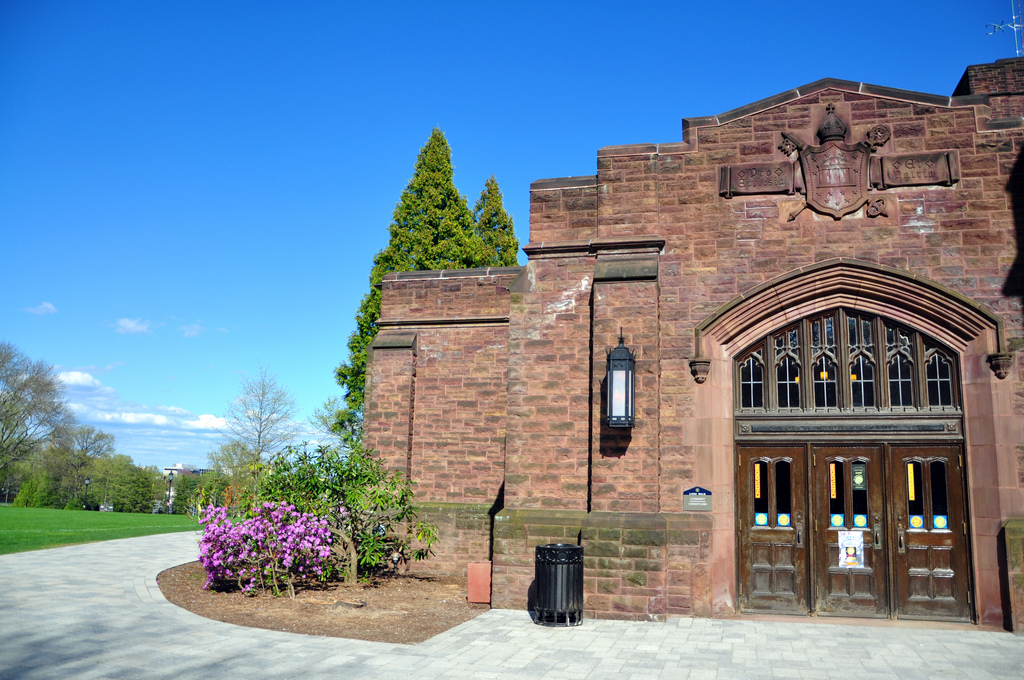 Cinestudio is a not-for-profit independent film theater located at Summit Street and College Terrace on the campus of Trinity College in Hartford, Connecticut. The theater is a magnificent single-screen venue with over 450 seats, reconstructed as classic 1930's-style movie house, including a much loved balcony and golden curtain. The building is a signature design by McKim, Mead and White, built in 1935.
Founded in 1970 by a group of students at Trinity, Cinestudio has become one of the most highly respected arthouse cinemas in the United States, with a long standing reputation for its wide diversity of programing, and for legendary projection and sound quality. Equipped with the highest quality 4K Digital Cinema systems, Cinestudio has also retained it's top-of-the-line physical film 35mm and 70mm projectors for use in studio archive presentations. Cinestudio is a daily celebration of the Art of Cinema!
Read more >