In Theatre
Watch these films in the renowned Cinestudio Theatre.
(113 R) Written and directed by Emerald Fennell, director
May 14 - 16
HELD OVER - Winner of the Oscar for Best Original Screenplay, Promising Young Woman gleefully exposes rape culture and the harm that (some) men are capable of inflicting. Emerald Fennell's funny, pastel-toned and provocative movie stars Carey Mulligan (Never Let Me Go) as Cassie, whose time in med school was derailed by a friend's sexual assault. Burning with rage, she works in a coffee shop by day and picks up unsuspecting bros by night… to give them a taste of their own nasty medicine.
(90) David Bickerstaff, director
One Day Only May 23
Exhibition on Screen opens the doors to an extraordinary show in Amsterdam's Van Gogh Museum, that brings together five of the Dutch artist's iconic Sunflower paintings from London, Philadelphia, Tokyo, Munich and Amsterdam. Why was Van Gogh obsessed with the exotic sunflower, and how does each painting change from version to version? What were scientists able to discover when they analysed the works? All is revealed in this dazzling film, shown in high-definition on Cinestudio's immersive screen.
Sunday, May 23 1:00 PM
Sunday, May 23 3:00 PM
Live Streaming
Watch these performances from the comfort of your home – live streaming at specified times only
(2 hours, 35 minutes (includes 1 intermission) PG) 2018 UK Directed for the Screen by Ross MacGibbon Original Direction & Dances by Gower Champion Directed by Mark Bramble, director
Ends May 18
TICKETS
Captured live from the London stage and directed by the original author of the show, Mark Bramble, 42ND STREET is one of Broadway's most classic and beloved tales.
(90 PG-13) Michele Mally, director
Opens May 26
TICKETS
A spectacular documentary event tours through St. Petersburg's State Hermitage Museum, a wonderful complex of buildings with the largest collection of paintings in the world, to retrace two and a half centuries. Audiences pass through the magnificent interiors that provided a meeting point for foreign artists, architects and intellectuals creating connections through art and culture.
Virtual Cinema
Watch these films from the comfort of your home – on demand
Ends May 27
TICKETS
Screening each year's Oscar-nominated shorts from around the globe has been a fun addition to the Festival season, and a welcome tradition at Cinestudio for many years. This year, audiences can watch all three categories of the 2021 Academy Award-nominated short films – Animated, Live Action, and Documentary – with Cinestudio's Virtual Cinema. For more information on the eclectic offerings and to buy tickets for "admission," just click on TICKETS.
Cinestudio's Board of Directors seeks a new Executive Director who has the energy, passion and vision to lead Cinestudio in future years. Initially, the new Executive Director, working with the retiring Executive Director, will be responsible for building a new staff while becoming knowledgeable about Cinestudio, including its history, current operating procedures and its place in the community. The Board expects that the successful candidate will have full authority for the management of Cinestudio, its programming, and its staff in accordance with policies formulated jointly with the Board and the staff. This role is a critical and strategic priority for Cinestudio to ensure the sustainability and growth of the organization.
Help sustain Cinestudio!
Cinestudio relies on donations and volunteers to keep presenting fabulous films day in and day out. See how you can get involved.
Join us!
Friends of Cinestudio are the backbone of your favorite independent theater. Join the family today.
Instagram
This error message is only visible to WordPress admins
Error: There is no connected account for the user 3960927394.
Welcome to Cinestudio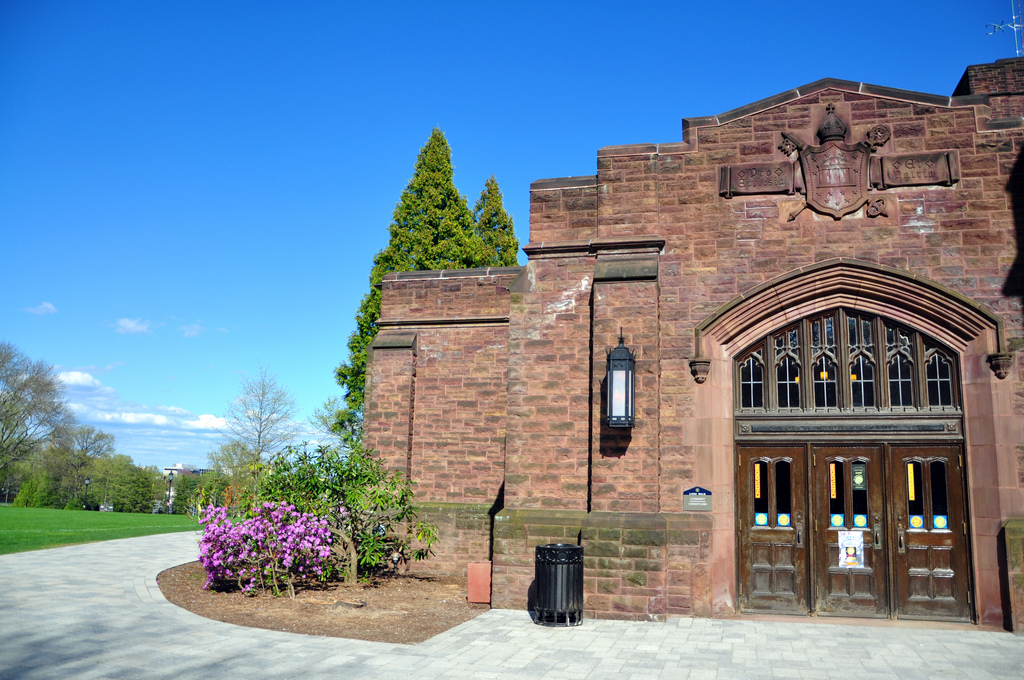 Cinestudio is a not-for-profit independent film theater located at Summit Street and College Terrace on the campus of Trinity College in Hartford, Connecticut. The theater is a magnificent single-screen venue with over 450 seats, reconstructed as classic 1930's-style movie house, including a much loved balcony and golden curtain. The building is a signature design by McKim, Mead and White, built in 1935.
Founded in 1970 by a group of students at Trinity, Cinestudio has become one of the most highly respected arthouse cinemas in the United States, with a long standing reputation for its wide diversity of programing, and for legendary projection and sound quality. Equipped with the highest quality 4K Digital Cinema systems, Cinestudio has also retained it's top-of-the-line physical film 35mm and 70mm projectors for use in studio archive presentations. Cinestudio is a daily celebration of the Art of Cinema!
Read more >