A BEAUTIFUL DAY IN THE NEIGHBORHOOD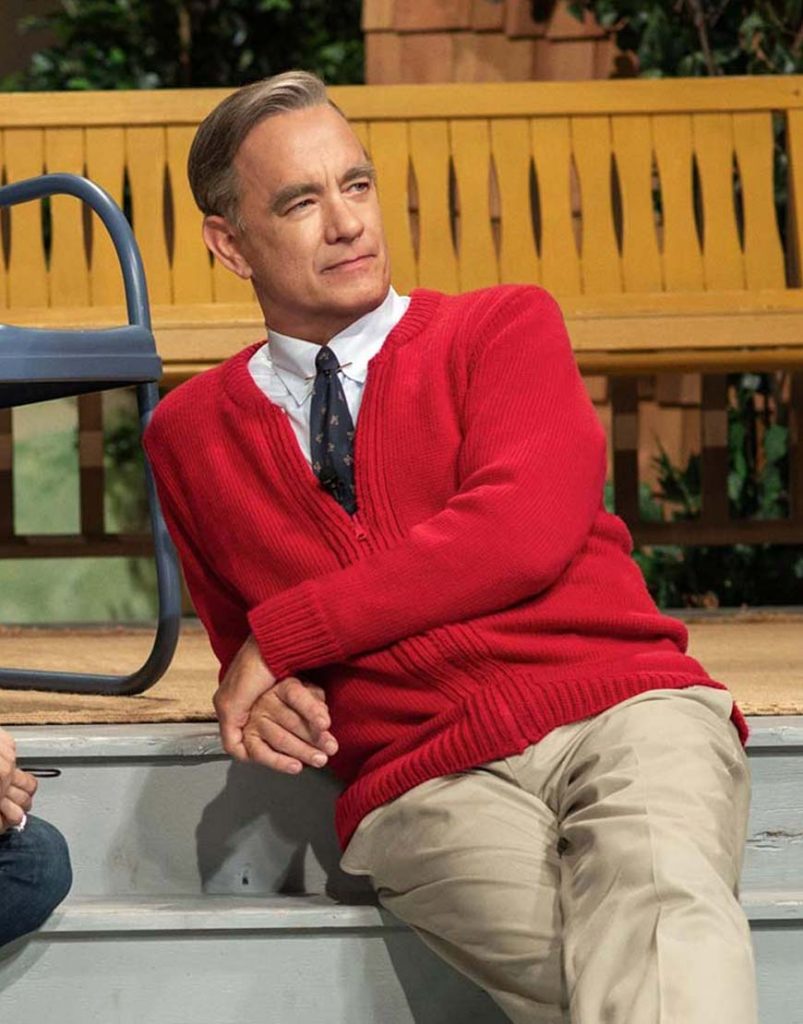 Director: Marielle Heller
109, PG
Screenwriter: Micah Fitzerman-Blue and Noah Harpster, based on the article by Tom Junod.
Cast: Tom Hanks, Maryann Plunkett, Chris Cooper, Christine Lahti.
In the late 1990s, journalist Tom Junod (Matthew Rhys) got the plum assignment of profiling of children's TV personality Fred Rogers (Tom Hanks). Hoping to find some flaws in the 'holier-than-thou' Rev. Rogers, Junod travelled to Pittsburgh. But as director Marielle Heller (Diary of a Teenage Girl) reveals, when he met with Rogers, he encountered the life-changing force that is radical kindness. Through his eyes, we see the many sides of this extraordinary man: a creative perfectionist on the set, an empathetic adult whose caring affects countless children, and a friend who helps the journalist navigate his troubled relationship with his father (Chris Cooper).
"In an era that seems fatally mired in fear, anger and mistrust, A Beautiful Day  arrives as something more than a movie. It feels like an answered prayer" – Ann Hornaday, Washington Post.