A Fantastic Woman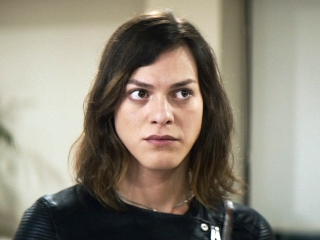 Director: Sebastián Lelio
2017, Chile, 100, R
Screenwriter: Sebastián Lelio and Gonzalo Maza
Cast: Daniela Vega, Francisco Reyes, Luis Gnecco, Aline Küppenheim, Nicolás Saavedra.
This may be one of the last chances to see this year's Academy Award winner for Best Foreign Film on the big screen! Chilean director Sebastian Leilo brilliantly surfs the cultural zeitgeist, with a story about Marina, a trans woman (Daniela Vega) trying to live her own life, with a freedom so easily trampled by hate. Marina is happy in her work as a singer, but when her older lover Orlando (Gonzalo Maza) suddenly dies, she is not only left with no legal claims, she is harassed and somehow blamed for his death. Daniela Vega is incredible in the rare role of a trans person who is neither just funny or exotic: she is the face of defiance in an unjust world.
"As socially aware as the film is, it is also infused with mystery and melodrama, with bright colors and emotional shadows… its modesty camouflages an unruly, extravagant spirit." – A.O. Scott, New York Times, A New York Times Critics Pick.