ADAM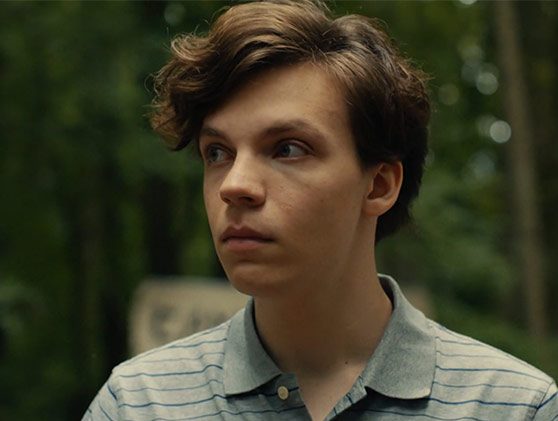 Director: Rhys Ernst
95
Screenwriter: Ariel Shrag, based on her graphic novel
Cast: Nicholas Alexander, Bobbi Salvor Menuez, Margaret Qualley, Leo Sheng, Chloe Devine.
A straight high school student from Northern California named Adam (Nicholas Alexander) hits a steep learning curve in gender when he moves in with his older sister (Margaret Qualley) in 2006 New York City. A college student and a lesbian, she introduces him to her diverse crew of friends – including the red-haired Gillian (Bobbi Salvor Menuez), who is attracted by Adam's awkwardness. What Gillian doesn't know – and he is afraid to tell her, is that he is not a proud transgender male, but an actual guy. This Queer Thursdays presentation is based on the graphic novel of Ariel Shag.
"a bold perspective on how it feels to be outside mainstream society, seeking a community of like-minded people." Rich Cline, Shadows on the Wall.