AMSTERDAM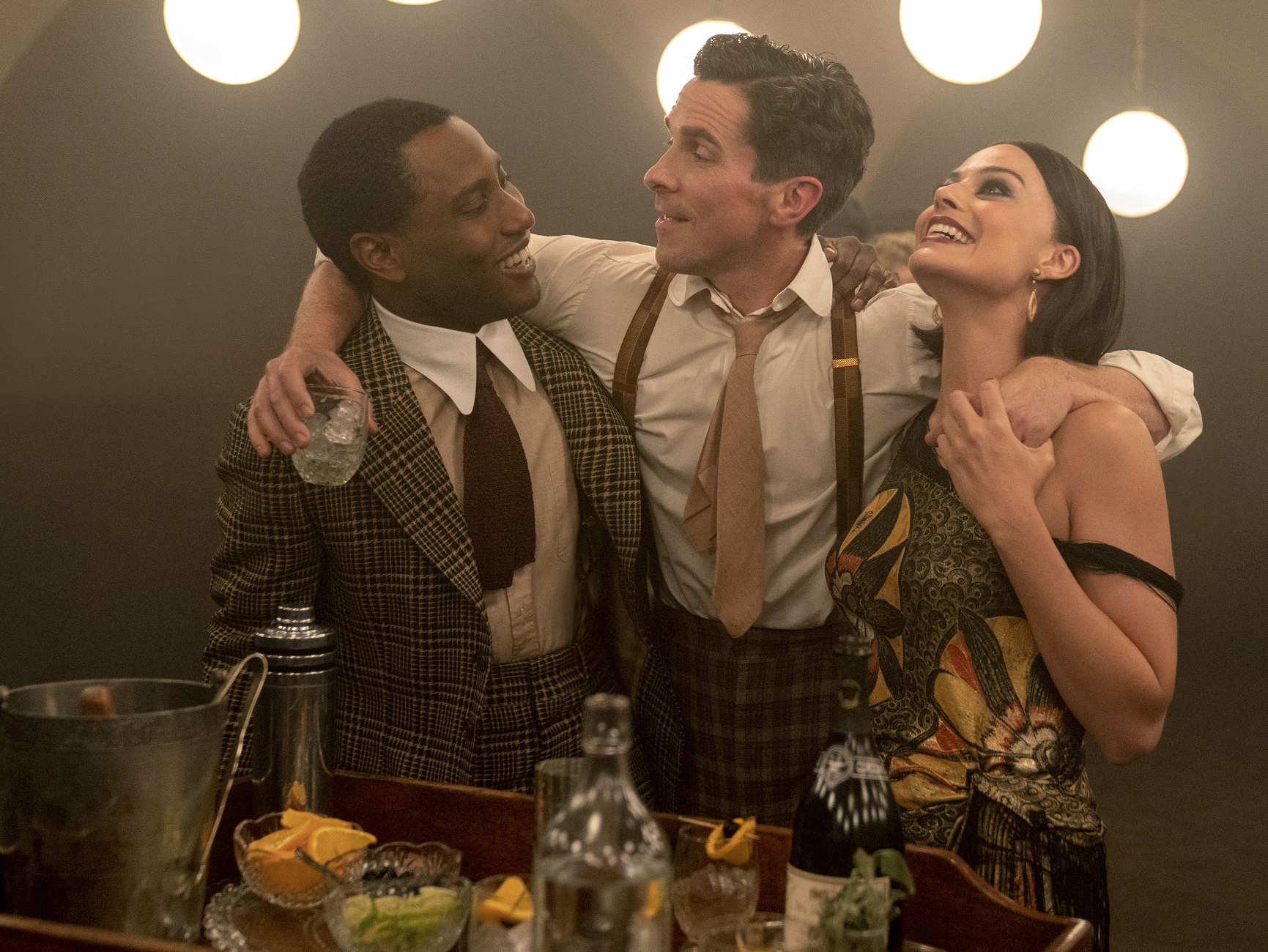 Director: David O. Russell
2022, 134min., R
Screenwriter: David O. Russell
Cast: Christian Bale, Margot Robbie, John David Washington, Anya Taylor-Joy, Robert De Niro, Michael Shannon, Taylor Swift, Zoe Saldaña, Rami Malek.
Too complex and full of ideas for movie house chains, the new film by David O. Russell (Three Kings, Silver Linings Playbook) has found its home in independent art cinemas. Based on a (mostly) true story, Russell's political/comedy/thriller is set in 1933 as a cabal of business titans support Hitler, Mussolini, and fascism. It opens during World War I, as an intense friendship grows between an eccentric nurse (Margot Robbie) with two soldiers (John David Washington and Christian Bale) under her care. After a healing stint in Amsterdam, the soldiers return to the States with Bale now a doctor who treats veterans, and Washington a lawyer. But Robbie has mysteriously disappeared for ten years, only turning up to help them when Bale performs an autopsy on a Senator, who was unequivocally poisoned. With a hitman and homegrown fascists on their trail, the three friends risk everything to stop a speech at a rally calling for the overthrow of FDR (and democracy).
"Like the best of Charlie Chaplin's work, David O. Russell's star-crammed adventure brims with both exuberance and rage." – Richard Brody, The New Yorker.