BEANPOLE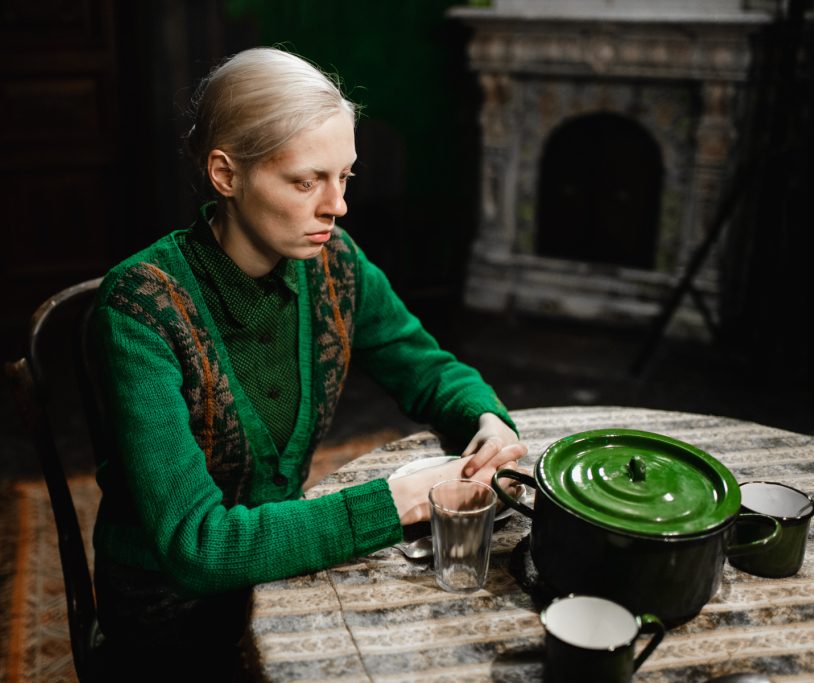 Director: Kantemir Balagov
Russia, 130
Screenwriter: Kantemir Balagov & Aleksandr Terekhov
Cast: Viktoria Miroshnichenko, Vasilisa Perelygina, Konstantin Balakirev, Andrey Bykov.
It's always a luxury to be able to show a Russian film at Cinestudio. They often reveal a fresh view of the Russian people, as long as the censor doesn't interfere. Luckily, Beanpole is that rare film set in the past – the end of World War 2 in a destroyed Leningrad – that speaks to people's concerns today. Inspired by an oral history of Soviet women's wartime experiences collected by Svetlana Alexievich. Iya (Viktoria Miroshnichenko) returns from the front lines to work as a nurse at a military hospital, and care for her 6-year-old Pashka. But Iya shares a secret with her best friend Masha (Vasilisa Perelygina), as they try to repress the horrors they saw in battle and find a new life. Winner, Un certain regard Best Director Award at the Cannes Film Festival, honoring upcoming filmmakers.
"Balagov is a fiercely individual and quite staggeringly accomplished talent. Beanpole is moving, disturbing, overwhelming." Five stars, Peter Bradshaw, The Guardian.