DOWNTON ABBEY: A NEW ERA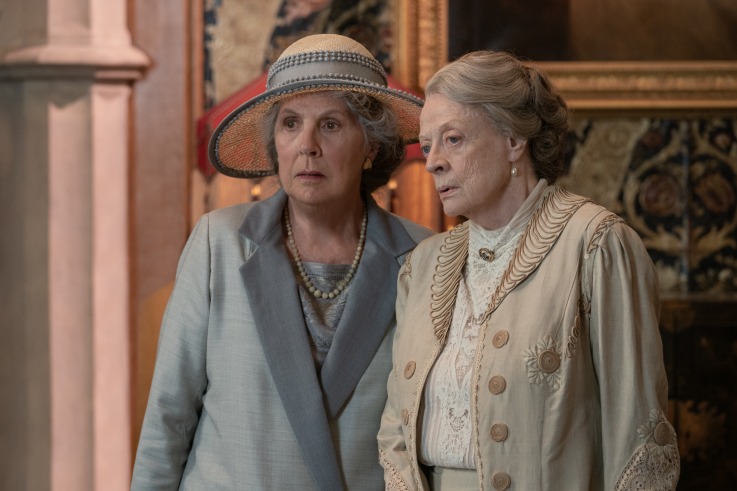 Director: Simon Curtis
2022, UK, 124 min., PG
Screenwriter: Julian Fellowes
Cast: Hugh Bonneville, Michelle Dockery, Elizabeth McGovern, Maggie Smith, Penelope Wilton, Laura Carmichael, Hugh Dancy, Dominic West. 
While the first Downton Abbey movie was an affectionate love letter to the TV series, A New Era is considerably more ambitious, pushing familiar characters (and the English aristocracy) into the future, whether they like it or not. And it's Lady Grantham, played by the incomparable Maggie Smith, who first changes things up by moving to the South of France to a charming villa left to her by an old flame. His widow, understandably, finds the romantic gesture to be "tragique." At Lady Grantham's side are her son Robert, daughter-in-law Cora, and put-upon granddaughter Edith. Across the Channel, Lady Mary stays home to supervise a Hollywood film crew who have paid handsomely to shoot a movie set at Downton, the still-impressive manor with to-die-for gardens. While Lady Mary successfully keeps the cast and crew in line, she indulges in a flirtation with the dashing director (while her husband is away). After all, it's 1929, and to quote Cole Porter, "Anything Goes!" 
"Just what the doctor ordered, bringing with it a warm sense of kindness and optimism." – Emily Zemler, The Guardian.