DRY WIND (Vento Seco)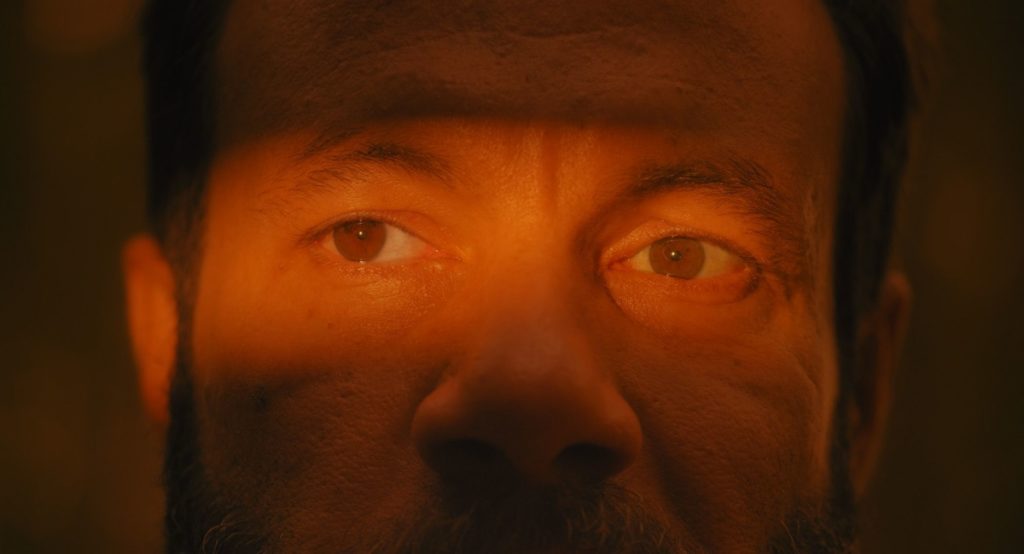 Director: Written and directed by Daniel Nolasco.
Brazil, 110
Cast: Leandro Faria Lelo, Allan Jacinto Santana, Rafael Teóphilo.
OUTFILM CT and Cinestudio present May's Queer Thursdays electrifying selection: a neon fantasia of erotic discovery set in the rustic (and conservative) Catalan countryside, where a dry wind brings a scorching heat. Writer/director Daniel Nolasco follows the yearnings of Sandro (Leandro Faria Lelo), a shy, hunky bear who spices up his mundane life as a factory manager with a series of explicit sexual encounters—both real and imagined. With a background of political unrest, Sandro is caught in a triangle with a younger co-worker (Allan Jacinto Santana), and a motorcycle-riding hunk (Rafael Teóphilo) straight out of Tom of Finland drawing. It is rare for a movie to celebrate the pleasures of anonymous sexual encounters without inserting a cautionary tale, and Sandro's tender and carnal adventures are a welcome breath of overheated air.
"It's a provocative juxtaposition for Nolasco to stage his queer kinkfest at the epicenter of the land of Bolsonaro."- Diego Semerene, Slant.
WARNING: Contains sexually explicit content.