FERRIS BUELLER'S DAY OFF *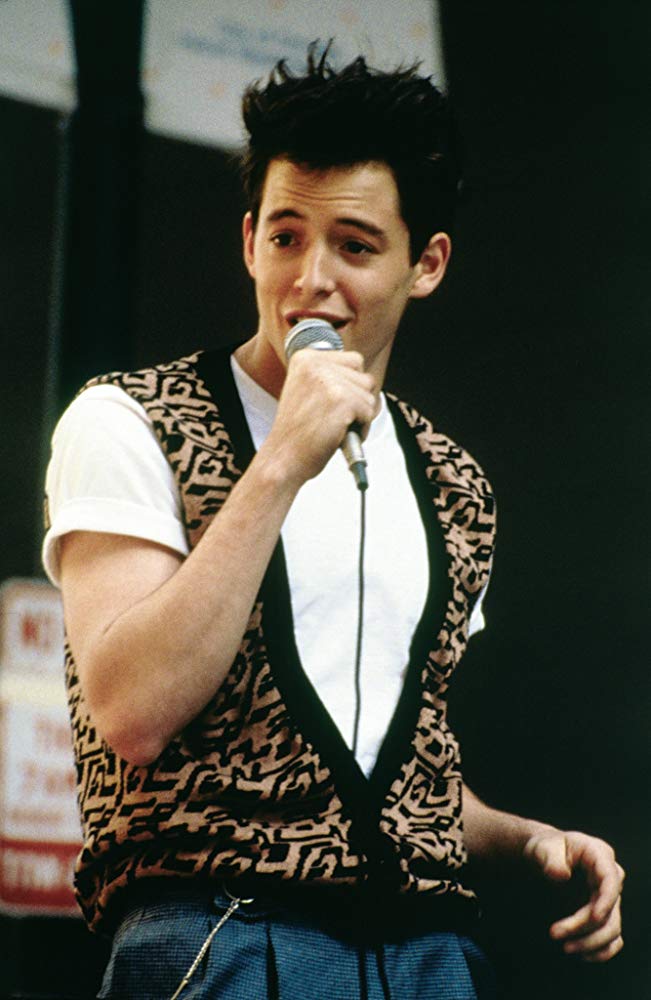 Director: John Hughes
1986, 103, PG-13
Screenwriter: John Hughes
Cast: Matthew Broderick, Alan Ruck, Mia Sara, Jennifer Grey, Charlie Sheen.
Welcome to MOONLIGHT Movies at Cinestudio. Chosen by student volunteers, they are a fun and unpredictable late/date night out, presenting horror, cult films and a surprising number of 80s' teen movies! Written by director John Hughes in one week (!), it follows the pure joy of three high school students (led by Matthew Broderick) who skip school to explore Chicago. Wrigley Field, the Art Institute, food, and a budding romance – really, what's not to like? Also, we're pretty sure that it's the only film with a soundtrack that includes both Wayne Newton's Danke Schoen and The Smiths.
"one of my favorite movies of all time. I can watch it again and again." Richard Roeper, Chicago Sun-Times.