KILLERS OF THE FLOWER MOON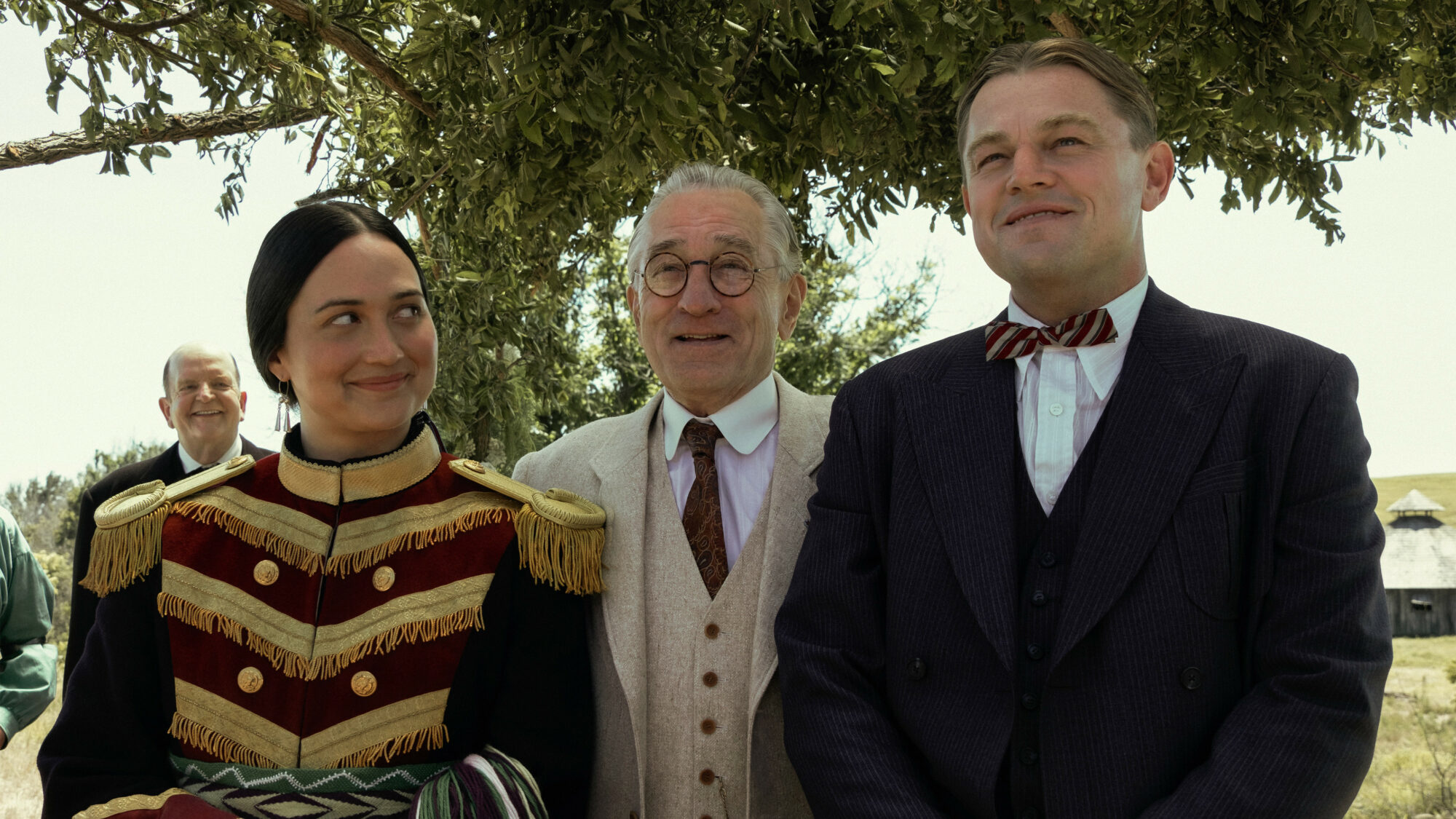 Director: Martin Scorsese
2023, 206min., R
Screenwriter: Martin Scorsese and Eric Roth
Cast: Leonardo DiCaprio, Lily Gladstone, Robert De Niro, Jesse Plemons, Tantoo Cardinal.
(Open Captioning) available Sunday, Nov. 12
The art of movie-making is alive and thriving! Two epic masterworks were released this year, and appreciative audiences have been flocking to see them on the big screen. Christopher Nolan's Oppenheimer and Scorsese's tour de force go deep into America's history, and the result is both painful and enlightening. Killers of the Flower Moon begins in the early 1920s, as war veteran Ernest Hale (DiCaprio) travels to Oklahoma to help his well-to-do uncle (De Niro) manage his ranch. Ernest is surprised by the town, where the Osage community is rich from the discovery of oil on their land. Rejecting the growing tensions, Osage member Mollie Kyle (Lily Gladstone) and Ernest fall in love and marry. However, greedy (and racist) white settlers make a move to steal the Osage's oil, in the little-known massacre known as the Reign of Terror. "An unsettling masterpiece…that Scorsese — with grace, sorrow and sublime filmmaking clarity — has turned into a requiem for the country." – Manohla Dargis, New York Times.