National Theatre Live: ALL ABOUT EVE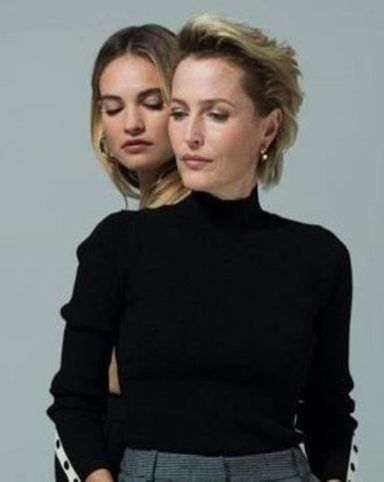 Director: Ivo van Hove
20109, UK, 143
Screenwriter: Adapted for the stage by Ivo van Hove. Inspired by the film by Joseph L Mankiewicz, and the play by Mary Orr.
Cast: Gillian Anderson, Lily James. Julian Ovenden, Monica Dolan.
"Fasten your seatbelts. It's going to be a bumpy night." – Bette Davis, in the 1950 film.
Gillian Anderson (X-Files, NT Live's A Streetcar Named Desire) and Lily James (Downton Abbey, Darkest Hour) star in All About Eve, broadcast from the West End in London! All About Eve tells the story of Margo Channing. Legend. True star of the theatre. But now there's Eve. Her biggest fan. Young, beautiful Eve. You know all about Eve – don't you? Lifting the curtain on a world of jealousy and ambition, this new production from Ivo van Hove (Network, NT Live: A View from the Bridge), asks why our fascination with celebrity, and youth never gets old. The ensemble cast is terrific, especially Stanley Townsend, "superb as the power-crazed critic, Addison DeWitt, who dispenses his bon mots with the steel-tipped venom of a would-be performer." – Michael Billington, The Guardian.