National Theatre Live: HANSARD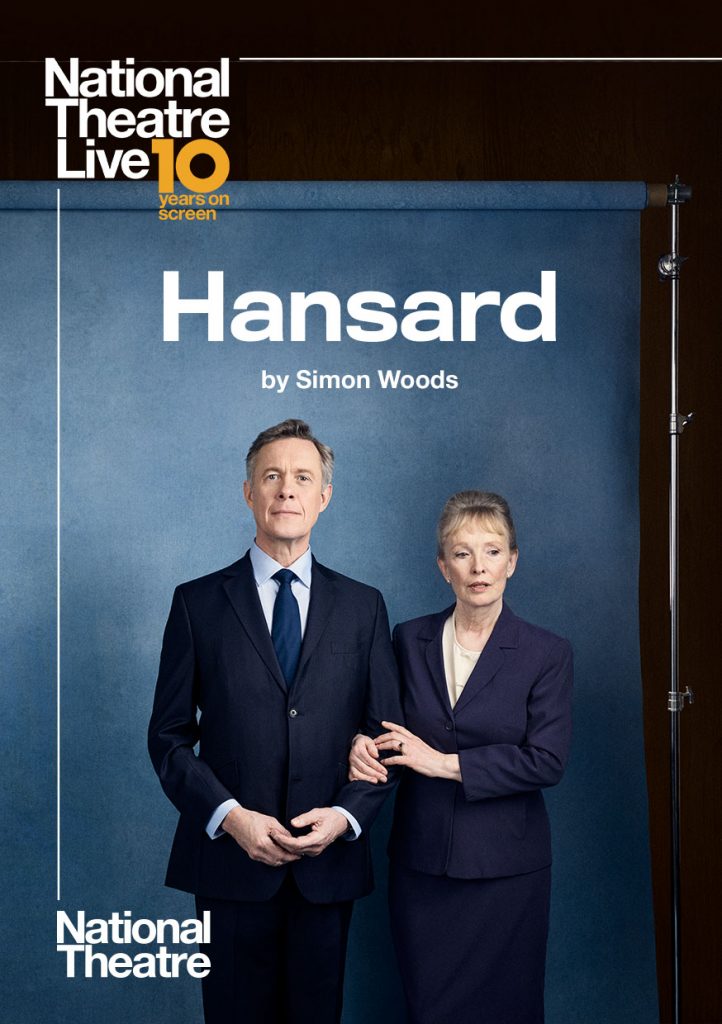 Director: Simon Godwin
100
Screenwriter: Simon Wood
Cast: Lindsay Duncan, Alex Jennings.
"It's a great mystery…the insatiable desire of the people of this country to be f**ked by an Old Etonian." – Lindsay Duncan as Diana.
The new play by Simon Woods begins on a lovely summer's morning in 1988, when Tory politician Robin Hesketh returns home to the idyllic Cotswold house he shares with his wife of 30 years, Diana. But all is not blissful: Diana has a stinking hangover, a fox is destroying the garden, and secrets are being dug up all over the place. What starts as the familiar rhythms of marital and political scrapping quickly turns to blood sport, and grief. Olivier Award-winners, Alex Jennings (The Queen) and Lindsay Duncan (Birdman) star in a witty and devastating portrait of the governing class.
"a promising and engrossing debut – and one where the performances simply take the breath away." – Sarah Campton, What'sOnStage/London.