National Theatre Live: PRESENT LAUGHTER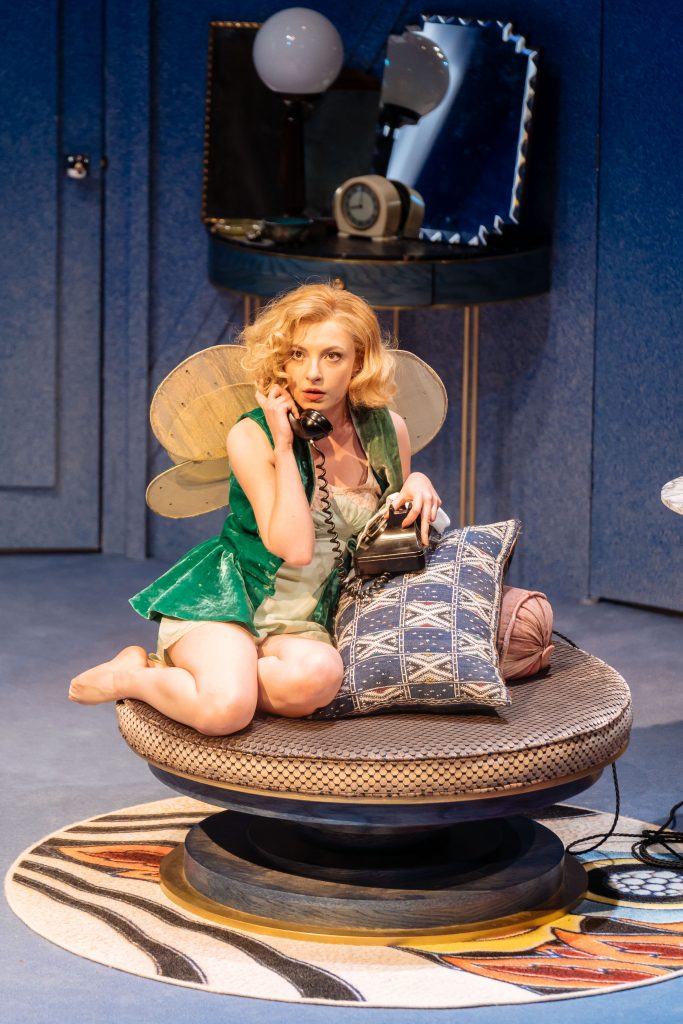 Director: Matthew Warchus
UK, 165
Screenwriter: Playwright: Noël Coward
Cast: Andrew Scott, Abdu Salis, Sophie Thompson, Luke Thallon.
NT Live's (recorded) live performance from the boards of London's The Old Vic is an illuminating reflection on fame, desire and loneliness. It is also a new appreciation of Noël Coward's many gifts, from humor and sparkling dialogue to sharp provocation. Andrew Scott (the hot priest in Fleabag) stars as Garry Essendine, an actor whose colorful life is in danger of spiraling out of control. In this updated version (Joanna becomes Joe) that never would have been allowed in the 1930s, Garry's escalating identity crisis turns his few remaining days at home into a chaotic whirlwind of love, sex, panic and soul-searching.
"Andrew Scott gives a virtuosic performance in Noël Coward's imperishable 1943 comedy. He lends the hero a mixture of twinkling charm and driving egomania… both the glorious sun around whom all these planets revolve and a figure of inviolable solitude." Michael Billington, The Guardian 4 stars.