PORTRAIT OF A LADY ON FIRE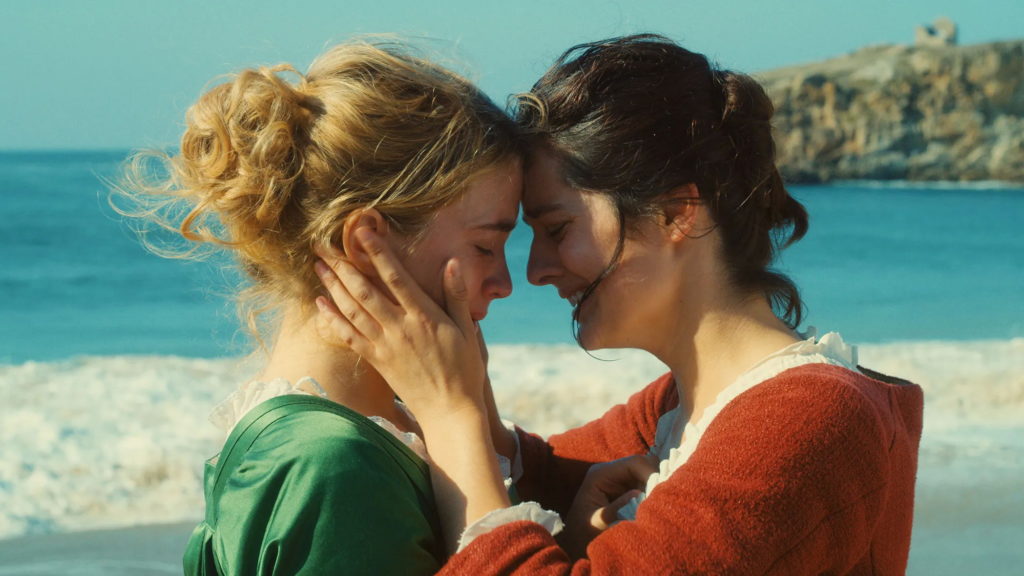 Director: Written and directed by Céline Sciamma
122, R
Cast: Noémie Merlant, Adèle Haenel, Luàna Bajrami, Valeria Golino.
Five years after her international triumph Girlhood, writer-director Céline Sciamma returns with a poignant revision of the classic historical romance. In the late 18th century, a free-spirited painter named Marianne (Noémie Merlant) travels to an atmospheric remote island off the coast of Brittany to paint a portrait of Héloïse (Adèle Haenel), an aristocrat. Héloïse, whose mother has taken her out of a convent to marry an Italian nobleman whom she has never met, refuses to sit for a portrait that will be offered as a gift to her prospective husband. Marianne memorize Héloïse's face as they walk on the beach, and there is subtle shift from the artist's dispassionate gaze to the yearning look of desire. A joyful and heartbreaking witness to the two women's brief burst of love and freedom, a kind of grace that will remain with them for the rest of their lives.
"A bittersweet celebration of passion and art. You've never seen another movie quite like this. In its quiet gaze, love becomes art — and vice versa." – Moira Mac Donald, Seattle Times. Winner, Best Screenplay and Queer Palm Awards, Cannes Film Festival.