THE GODFATHER (1972)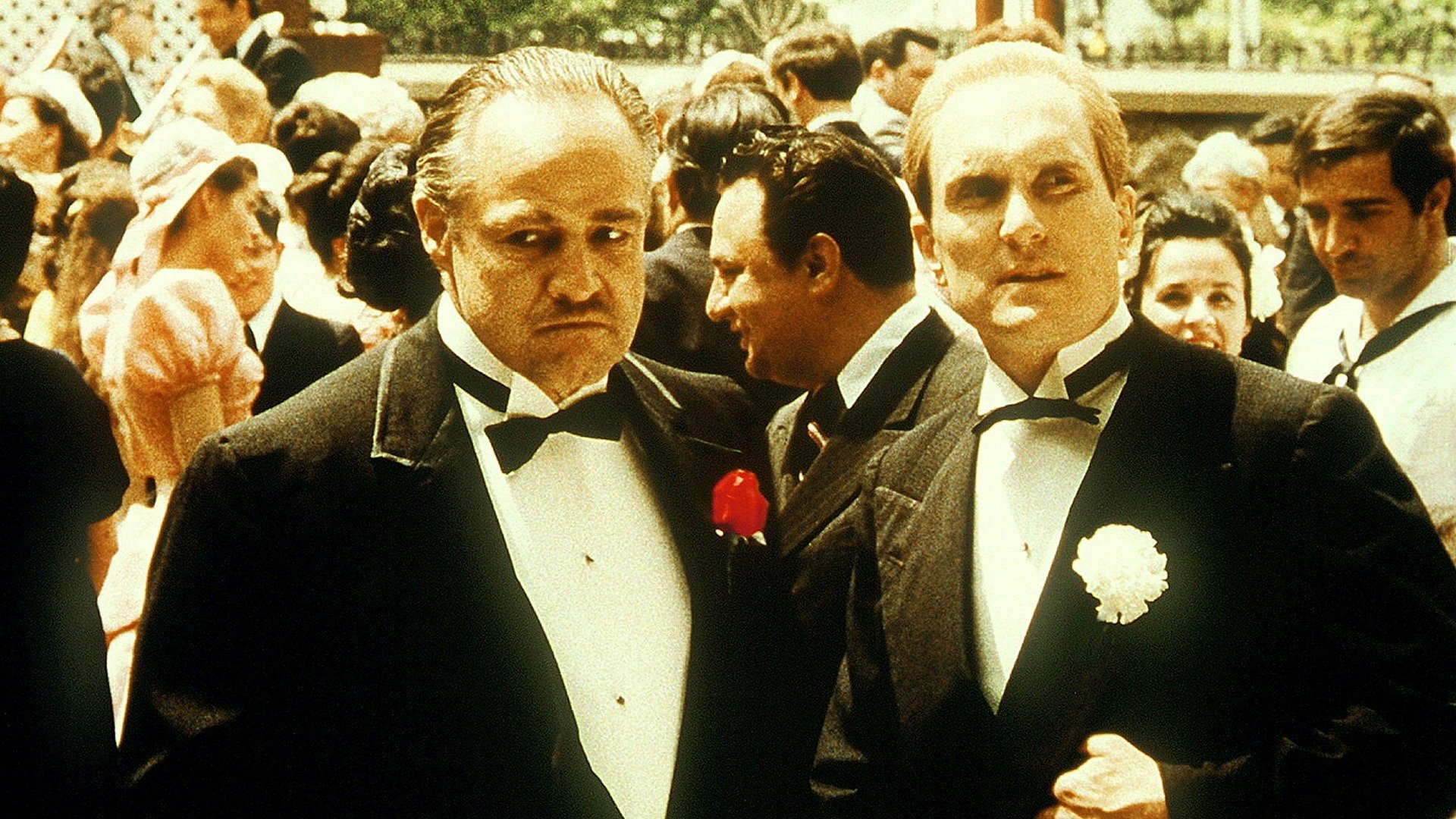 Director: Francis Ford Coppola
1972, 177min., R
Screenwriter: Francis Ford Coppola, Mario Puzo, Mario Puzo
Cast: Marlon Brando, Al Pacino, James Caan, Diane Keaton, Robert Duvall.
Since 1970, Cinestudio has been an integral part of Trinity's campus life. Part of the free and open 1823 Series, Cinestudio presents a curated series of iconic films that each represent a decade since its founding, as selected by alumni, students, faculty, staff, and the community.
They say that if you remember the 70s, you weren't there. That doesn't apply to Cinestudio fans, who recall enough about The Godfather they chose it as the most iconic movie of the 70s! The birth of the American "film school directors" era gave us Francis Ford Coppola's masterpiece, that explores family and immigration through the gangster genre with beauty, brutality and great artistry. The cast includes Marlon Brando as Don Corleone and his respectability-seeking son, played by Al Pacino. Academy Awards: Best Picture and Best Actor (Marlon Brando). "The Godfather is a jewel that still glows across time – and in the dark." Desson Howe, Washington Post.