BIRDS OF PASSAGE (Pájaros de verano)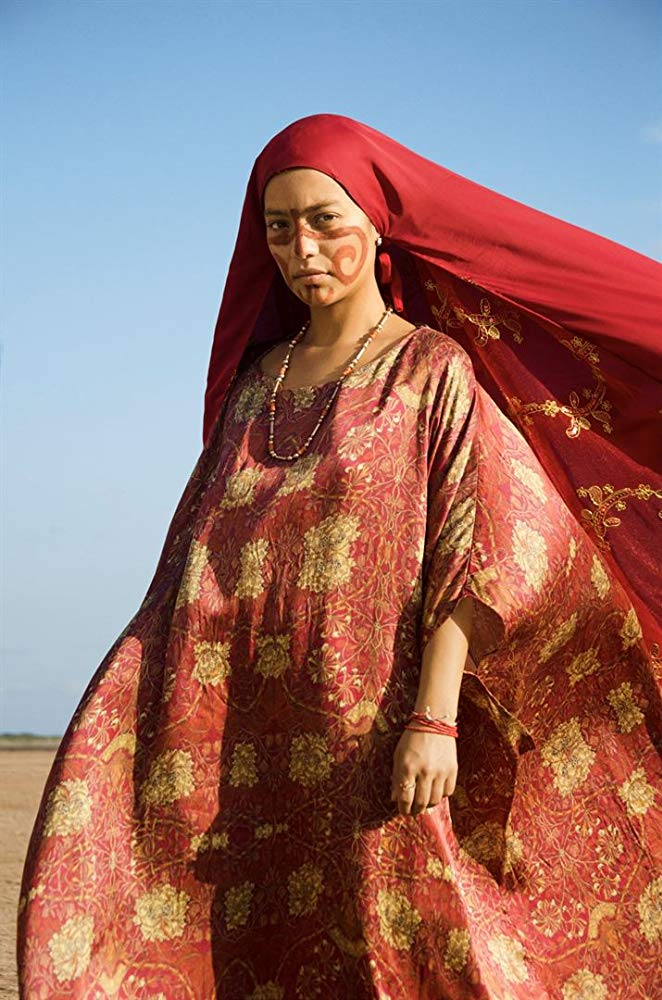 Director: Cristina Galleg and Ciro Guerra.
Colombia/Mexico, 125
Screenwriter: MarÌa Camila Arias and Jacques Toulemonde.
Cast: Carmiña Martínez, José Acosta, Jhon Narv·ez, Natalia Reyes, José Vicente Cots.
Roma and its star Yalitza Aparicio may be responsible for sparking a new interest in the indigenous people of Mexico and Latin America. The husband and wife directing team of Cristina Galleg and Ciro Guerra take that interest and go even further, in a five-part epic covering the 1960s-80s, that witnesses the beginnings of the drug trafficking by the Wayyuu people in Northern Colombia. Carmina Martina plays an indomitable matriarch not so different from The Godfather's Don Corleone, who sees her community kept down and despised, and decides to do something about it. What starts as some innocent weeds sales to Peace Corps workers, turns into a deadly business, and a gang war that leaves nothing – including the Wayyuu's way of life – unscathed.
"Astonishing. Your perception of the world is likely to be permanently altered." A.O. Scott, New York Times, A Times Critics Pick