DISOBEDIENCE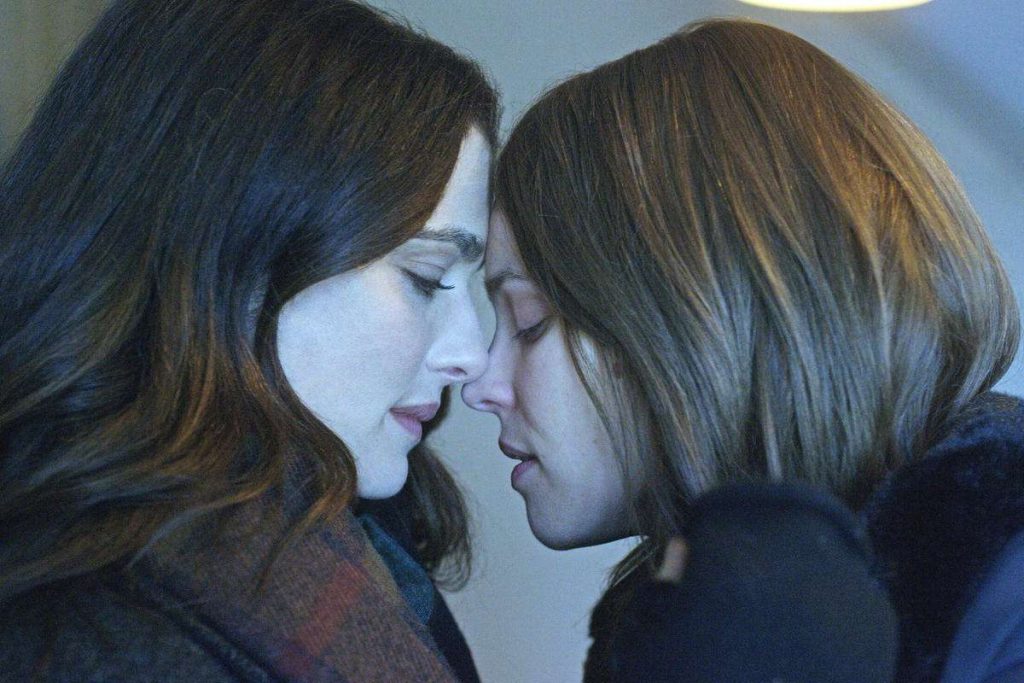 Director: Sebastián Lelio
2018, Ireland | UK | USA, 114, R
Screenwriter: Sebastián Lelio and Rebecca Lenkiewicz, based on the book by Naomi Alderman.
Cast: Rachel Weisz, Rachel McAdams, and Alessandro Nivola, Anton Lesser
July's selection in OUTFilm CT Second Thursday series is set in an insular Orthodox Jewish community in London, and is directed by Sebastián Lelio, who made the Academy Award-winning film A Fantastic Woman. Rachel Weisz plays Ronit, a New York photographer who returns to London after the death of her father, decades after she was shunned for a teenage love affair with another girl. When Ronit reacquaints herself with the place she grew up, she is not surprised to see her former love, Esti (Rachel McAdams) is married to a rabbi. What is surprising is that their longing for connection is still alive.
"It's rare in film to see such a symbiosis between actresses — rare, because there are so few opportunities." Mick LaSalle, San Francisco Chronicle