HEDWIG AND THE ANGRY INCH
HEDWIG AND THE ANGRY INCH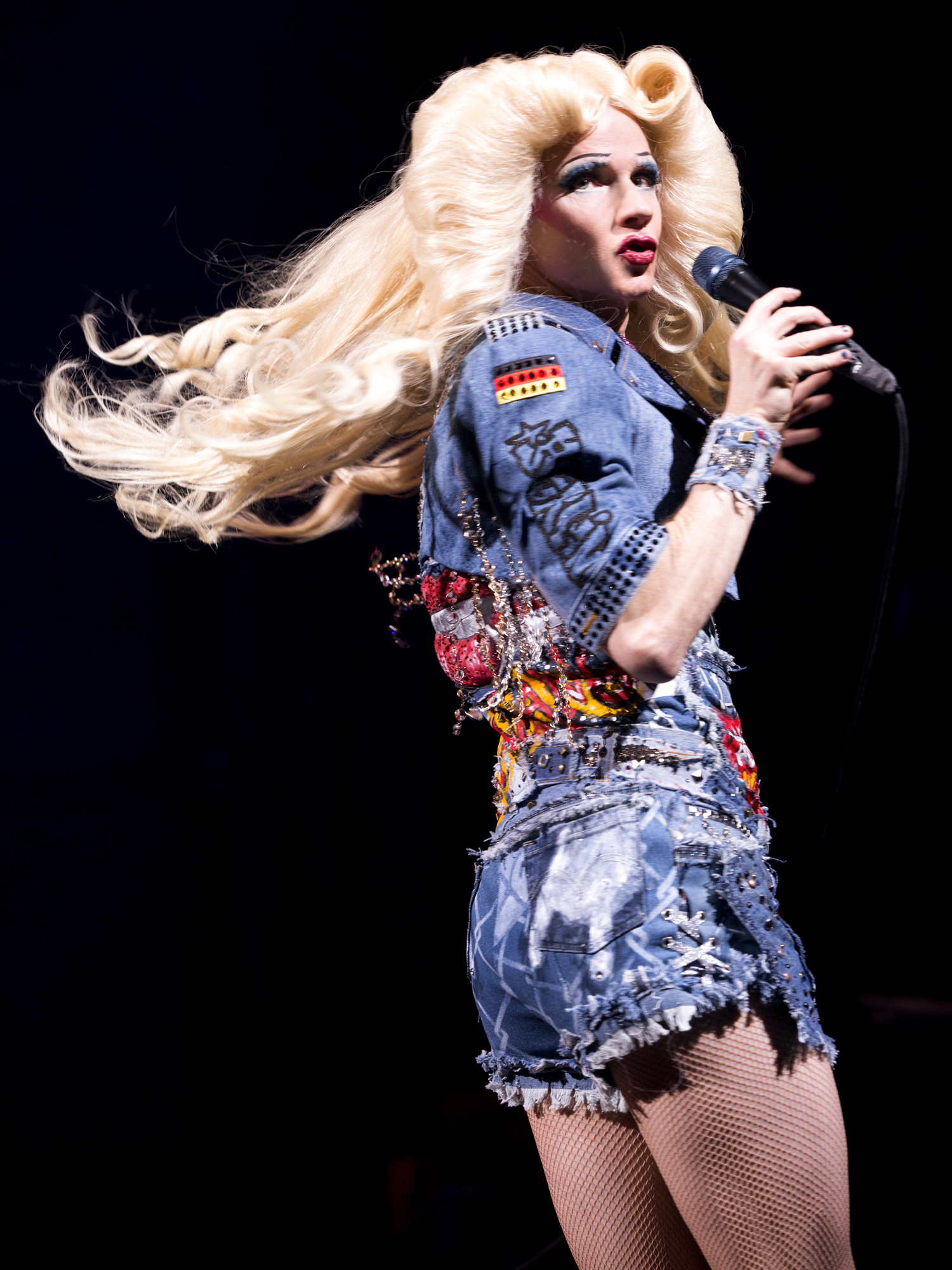 Director: John Cameron Mitchell
2001, 95, R
Screenwriter: John Cameron Mitchell. Based on the musical by John Cameron Mitchell and Stephen Trask (music).
Cast: John Cameron Mitchell, Andrea Martin, Michael Pitt, Miriam Shor.
Queer Thursday's spectacular September selection is the 20th Anniversary (!) screening of Hedwig and the Angry Inch. The outrageous cult favorite based on John Cameron Mitchell's Off-Broadway musical begins in East Germany, where genderqueer Hedwig (whose gender reassignment went very wrong) moves to Kansas to kickstart her rock and roll dreams. Backed by a band made up of Korean Army wives, Hedwig is on the way up – until Tommy (Michael Pitt) the young man she mentored, steals her songs and becomes a star. But Hedwig's story was never going to end there, and the final scene as he (reclaiming his male persona) performs in Times Square, is a victory for everyone who's had to keep their true selves under cover. Best Director and Audience Awards, Sundance Film Festival.
"Glamorously Glam. Mitchell is like nobody else. His Hedwig is simply . . . hot." Carla Meyer, San Francisco  Chronicle.