JULIET, NAKED
JULIET, NAKED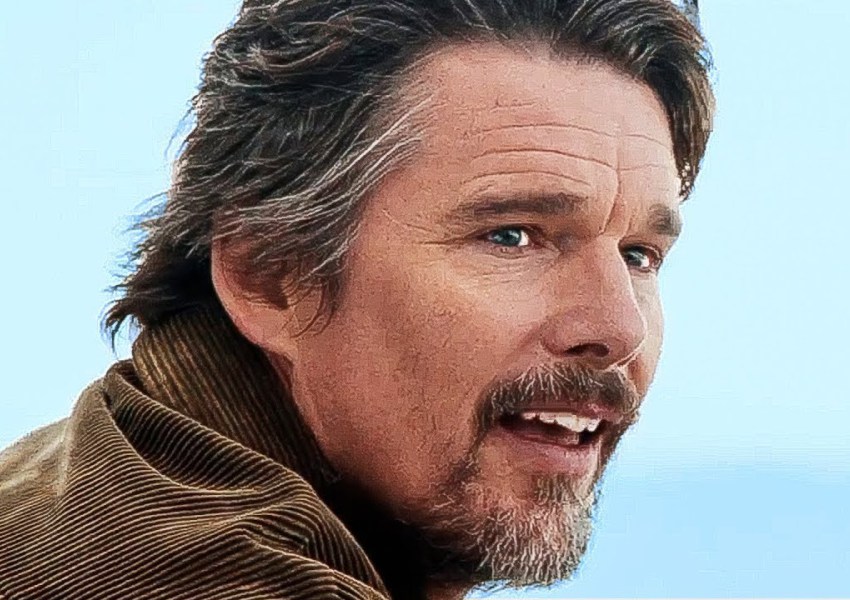 Director: Jesse Peretz
2018, 97, R
Screenwriter: Jesse Peretz. Based on the novel by Nick Hornby.
Cast: Ethan Hawke, Rose Byrne, Chris OíDowd, Megan Dodds, Jimmy O. Yang.
A deftly understated British romantic comedy gives its three stars – American Ethan Hawke, Australian Rose Byrne and Irishman Chris O'Dowd – the perfect opportunity to shine. Just like other films based on the novels of Nick Hornby (About a Boy, High Fidelity), Juliet, Naked is animated by the power of music. O'Dowd plays Duncan, a professor in a small English seaside city, who is obsessed with Tucker Crowe, a 80s indie rocker who disappeared from the public eye. When Duncan's dissatisfied girlfriend (Byrne) writes a scathing review of Crowe's new CD, she wins the trust of the burnt out musician (Hawke). And when Crowe visits London, three lives get tangled up in a right mess of adoration, confusion, and love.
"It's got heart and laughs in equal measure, and it sings a sweet, sweet song." Adam Graham, Detroit News.