National Theatre Live: Frankenstein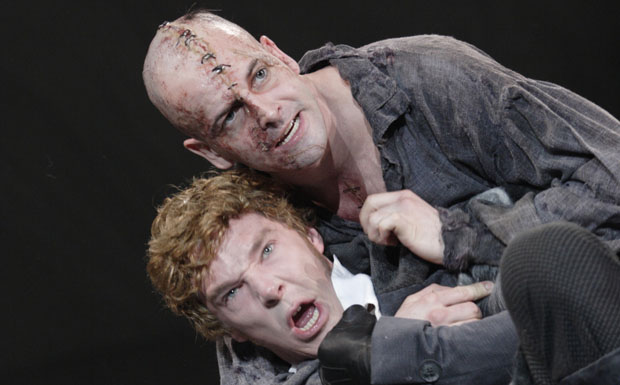 Director: Danny Boyle
2011, UK, 130
Screenwriter: Nick Dear, based on the novella by Mary Shelley.
Cast: Benedict Cumberbatch, Jonny Lee Miller.
It's hard to be sure what our theater-savvy audience's favorite National Theater Live production has been, but Frankenstein, starring Benedict Cumberbatch and Jonny Lee Miller, is high on the list. Director Danny Boyle's (Trainspotting, Slumdog Millionaire) bold production of the novella by Mary Shelley has a brilliant twist: In version one Dr. Frankenstein is played by Benedict Cumberbatch (Hamlet, BBC's Sherlock) and the Creature is played by Jonny Lee Miller (Elementary, Trainspotting). In version two the actors swap roles. See version one, and come back to compare with version two, to decide which amazingly versatile actor is better as the hubristic scientist, and which one best captures the wordless rage as the monster of humanity's creation.
"A thrill. The most viscerally exciting and stunning show in town." Daily Telegraph