National Theatre Live: One Man, Two Guvnors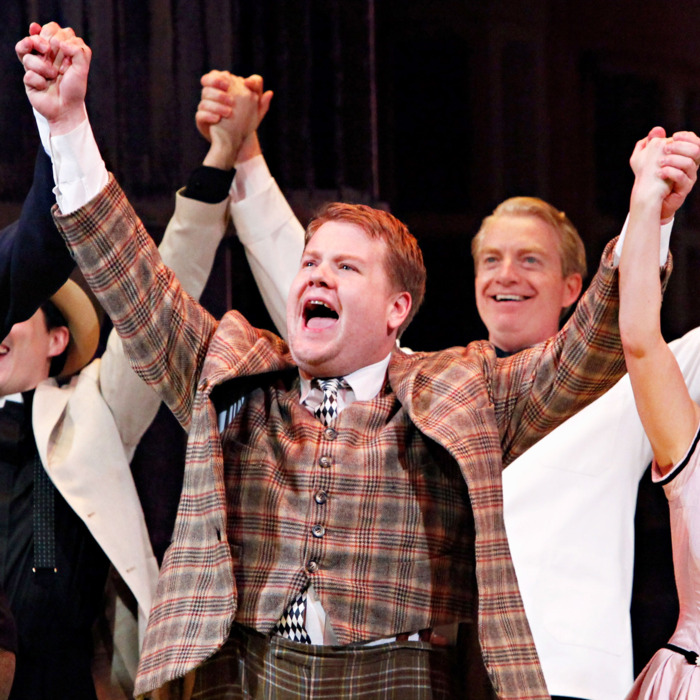 Director: Nicholas Hytner
180
Screenwriter: Richard Bean, based on 'The Servant of Two Masters' by Carlo Goldoni, with songs by Grant Olding.
Cast: James Corden, Oliver Chris, Jemima Hooper.
In a celebration of National Theatre Live's 10th Anniversary of bringing British theatre to cinemas around the world, Cinestudio hosts an encore presentation of one of NTL's straight out funniest performances. A smash hit that originated at the National Theater, it moved to Broadway and won James Corden (yes, now of The Late, Late, Late Show) a Tony Award for Best Actor in a Play. The National Theater's original version of this slapstick comedy is a riotous take on Carlo Goldoni's Italian classic, The Servant of Two Masters, where sex, food, money and unadulterated British humor are high on the agenda. Set in 1960's Brighton, it opens as Corden gets kicked out of his skiffle band, only to take up two conflicting gigs – he is hired by two East End crooks, who may very well be trying to do each other one in.
"A triumph of visual and verbal comedy. One of the funniest productions in the National's history." – ***** [5 stars] The Guardian