National Theatre Live: THE LEHMAN TRILOGY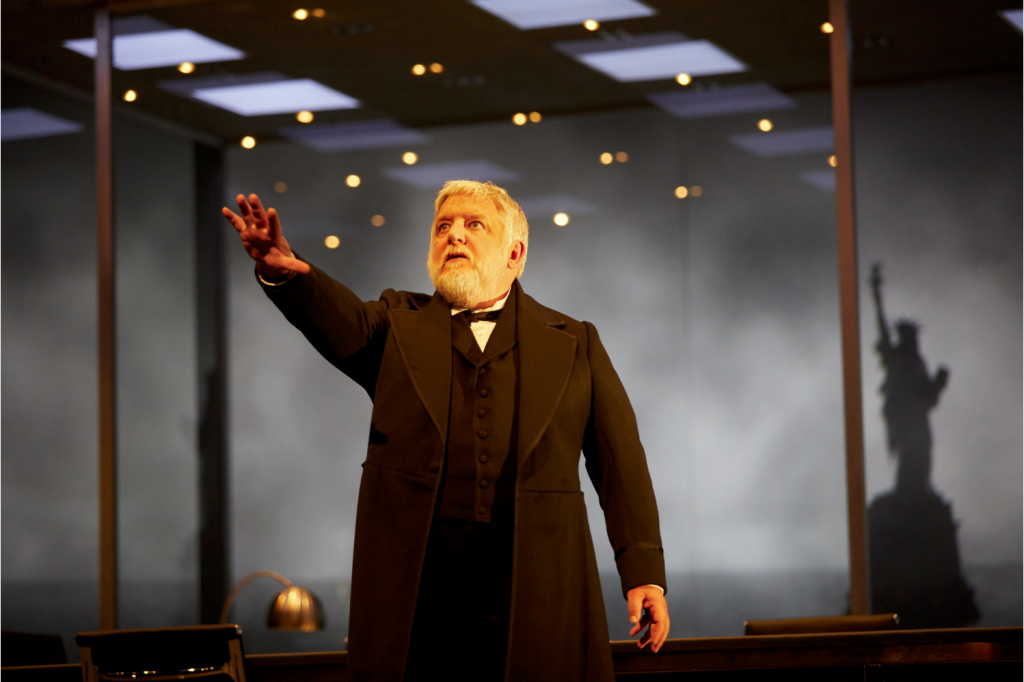 Director: Sam Mendes
UK, 200
Screenwriter: Stage play by Stefano Massini, adapted by Ben Power.
Cast: Simon Russell Beale, Ben Miles and Adam Godle.
National Theater Live's 10th Birthday Season continues to amaze, with a five-time Olivier Award nominated play, directed by Sam Mendes (Academy Award-winner Skyfall and Broadway hit The Ferryman). The story of a family that changed the world is told in three parts on a single evening, with Simon Russell Beale, Adam Godley and Ben Miles playing the Lehman Brothers, their sons and grandsons. On a cold morning in 1844 a young Jewish man from Bavaria stands on a New York dockside, dreaming of a new life. Joined by his two brothers, an American epic begins. 163 years later, the firm they establish – Lehman Brothers – spectacularly collapses, triggering the largest financial crisis in history.
"Audiences are unlikely to forget…the miracle of three men, on a nearly naked stage, resurrecting vanished lives and worlds, leaving an oddly indelible afterglow in that final fade into darkness." Ben Brantley, New York Times. Critics Pick.