NIGHT OF THE KINGS (La nuit des rois)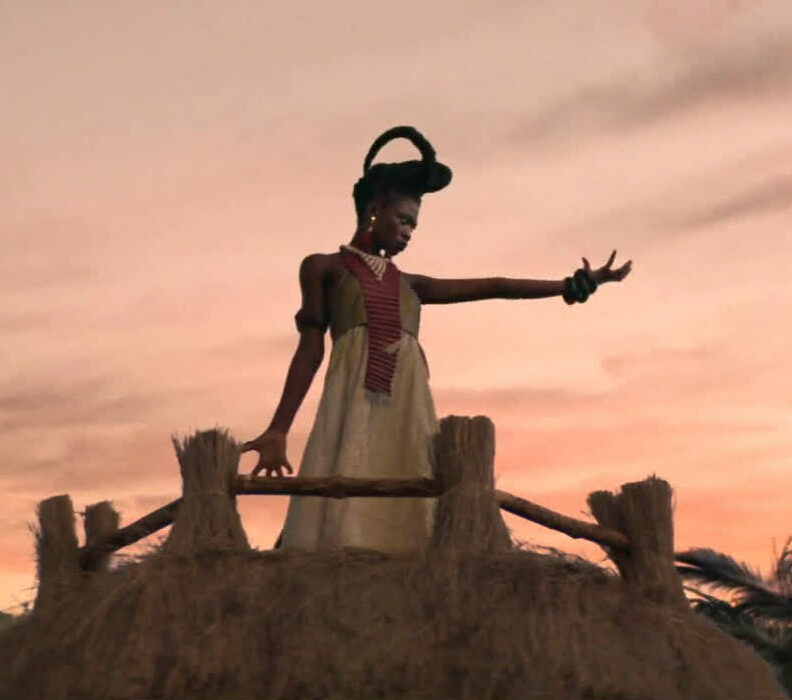 Director:  Philippe Lacôte
2020, Ivory Coast/France, 93
Cast: Koné Bakary, Isaka Sawadogo, Steve Tientcheu, Rasmané Ouédraogo.
A young gang member (Koné Bakary) is sentenced to spend time in MACA, an isolated prison in the Ivorian forest that is ruled by its inmates. Renamed Roman, he arrives with the rising of the red moon, just as inmates are calling for the traditional suicide of an ailing King, to be replaced by a new leader. Stalling for time, King Blackbeard picks the bewildered Roman as his new griot (storyteller). Learning that he will be killed if his story doesn't go on until dawn, Roman retells the life of legendary outlaw "Zama King," spinning out ever more fantastical, surreal details in hopes of survival.
"Lacôte has arrived at a hopeful glimpse of the future. Like all good storytellers, he leaves you wanting more." – Justin Chang, Los Angeles Times.