THE MYSTERY OF THE EIFFEL TOWER (Le mystère de la tour Eiffel)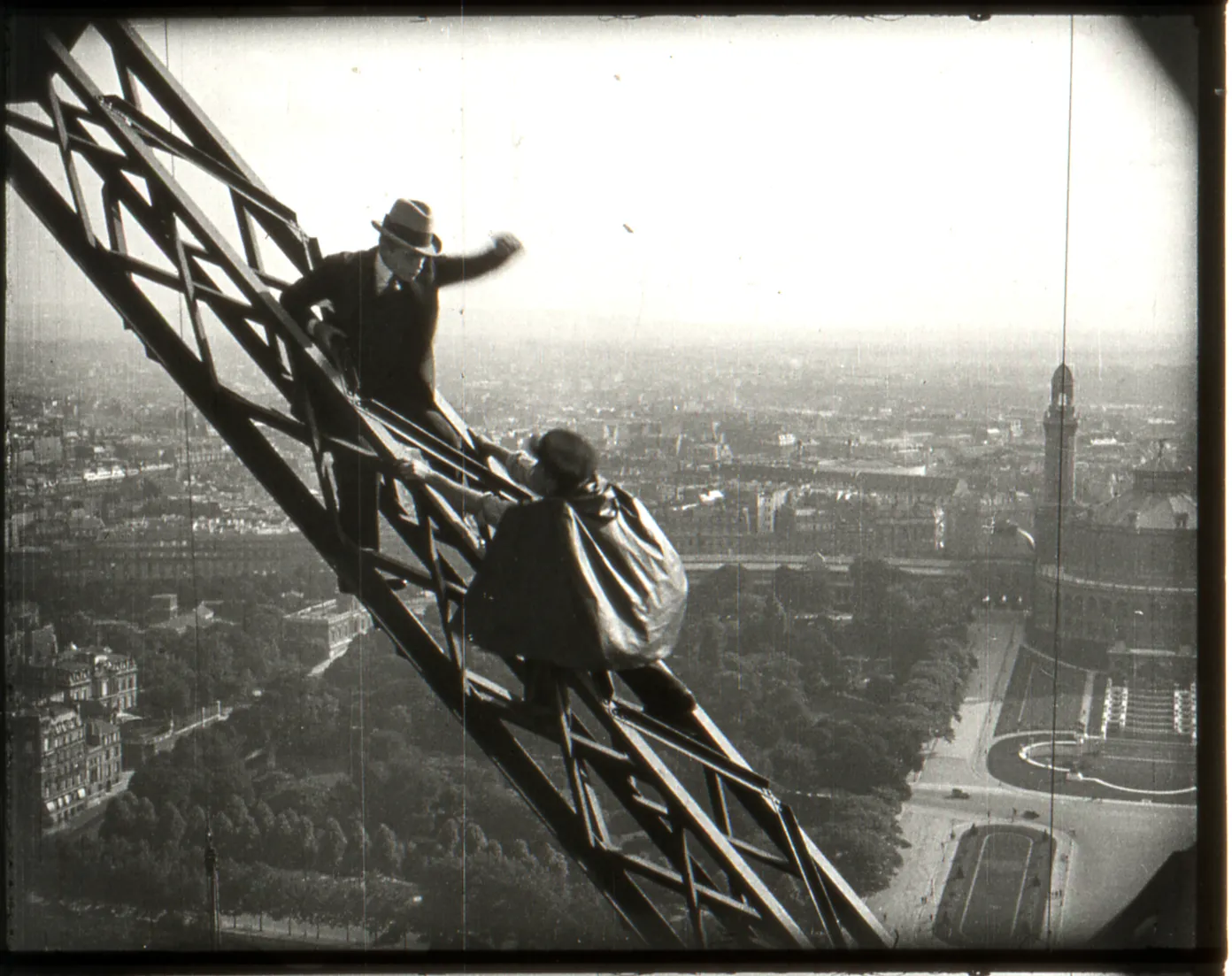 Director: Julien Duvivier
1928, France, 129
Screenwriter: Alfred Machard
Cast: Tramel, Régine Bouet, Gaston Jacquet.
Join us for an opening reception following the screening.
Getting the chance to see a silent French film in a cinema is as a rare as rainbow in snow. Especially when it is accompanied by the transporting music of pianist Patrick Miller of Hartt School. Director Julien Duvivier (Pépé le Moko, Un Carnet de Bal) was strongly influenced by German surrealistic horror movies, which is seen in his story of a circus worker (Tramel) who is cheated out of his inheritance by his doppelganger. But the swindler is pursued by an ominous black hooded sect, culminating in a nail-biting chase on the Eiffel Tower – at the time, a mere 40 years old.
"All stories are more or less fairytales, and removing speech makes everything more universal." – Filmmaker Guy Maddin.