The Bolshoi Ballet: ROMEO AND JULIET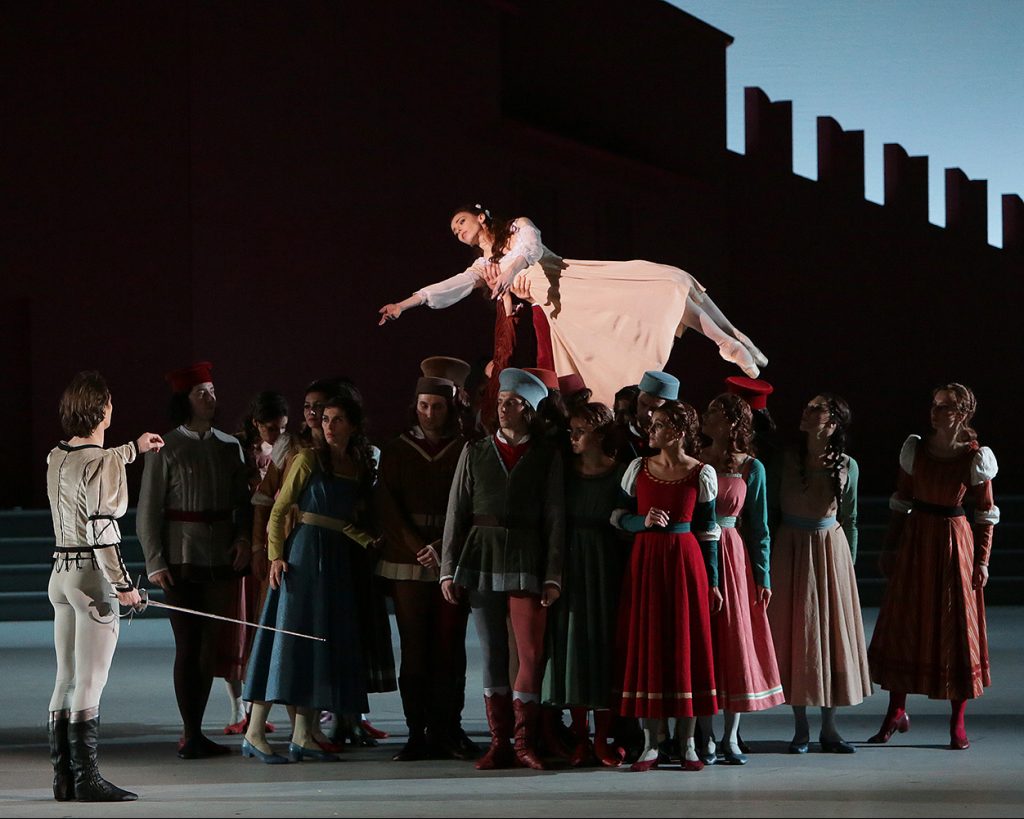 Director: Vincent Bataillon
Russia, 185
Screenwriter: Choreographer: Alexei Ratmansky. Libretto by Adrian Piotrovsky, Sergei Radlov and Sergei Prokofiev, based on the tragedy by William Shakespeare.
Cast: Ekaterina Krysanova and Vladislav Lantratov and corps de ballet of the Bolshoi Ballet.
On the legendary stage of the Bolshoi Theater, see a live performance of Alexei Ratmansky's ballet based on Shakespeare's timeless tale of impetuous young lovers. The Bolshoi's former artistic director (who is now artist-in-residence at NYC's American Ballet Theatre) clears away the cobwebs from older versions, featuring less mime and more pure dance. Although the love story of Romeo and Juliet and their feuding clans is set in 17th century Verona, Prokofiev's brooding music is steeped in his ambivalent love for post-revolutionary Russia.
"Ratmansky knows what Prokofiev's score can express about the highs (and lows) of love; better yet, he knows how to let this come to life fully and provocatively inside the body." ~ Bruce Zinger, Toronto Globe and Mail.