VESPER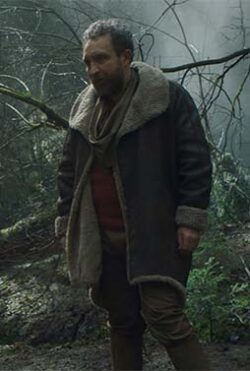 Director: Kristina Buozyte and Bruno Samper
2022, BELGIUM, FRANCE, LITHUANIA, 112min., NR
Screenwriter: Brian Clark, Bruno Samper and Kristina Buozyte
Cast: Raffiella Chapman, Eddie Marsan, Rosy McEwen, Richard Brake, Melanie Gaydos.
The previous film (Vanishing Waves) from Lithuanian director Kristina Buozyte and French writer Bruno Samper has a small but fanatical fan base who enjoy its mix of cerebral sci-fi and eroticism. Their new film, in English, is winning a wider audience for their unique vision of the future. After an ecological melt-down, the wealthy few live in citadels, their needs served by technology and AI humanoids. Down below, 13-year-old Vesper (Raffiella Chapman) is faced with a world that can't generate new plant life. With the help of her bedridden dad who communicates with her via drone, Vesper experiments with creating new plants: shimmering with a fluorescence that brings beauty to a ruined planet. When Vesper meets a citadel girl on the run (Rosy McEwan), she plots to get her lifesaving discoveries to someone among the elite who might care about Earth's survival.
"A darkly romantic sci-fi film fascinated by earthly survival, not sleek, state-of-the-art spectacle — though it dazzles just the same." – Guy Lodge, Variety.