2021 OSCAR® NOMINATED SHORT FILMS
2021 OSCAR® NOMINATED SHORT FILMS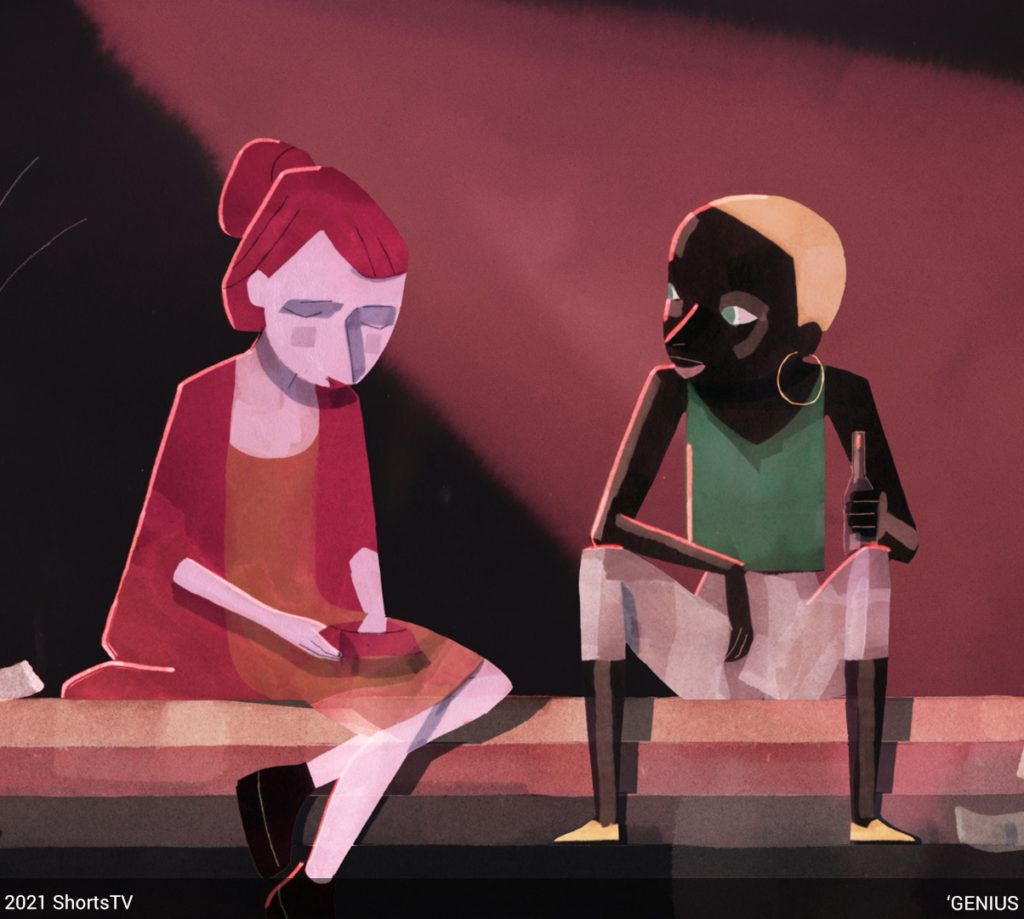 Animated Shorts: Burrow (U.S.) A young rabbit embarks on a journey to dig the burrow of her dreams. Genius Loci (France) One night, , a young loner sees among the urban chaos a moving oneness that seems alive. If Anything Happens I Love You (U.S.) A poignant elegy on grief. Opera (South Korea) A whimsical and surreal way journey through human history. Yes-People (Iceland) One morning an eclectic mix of people face their everyday battles, and their capacity to cope.
Live Action Shorts: Feeling Through (U.S.) An awkward meeting between a teenager and a deafblind man in NYC leads to an unexpected connection. The Letter Room (U.S.) Oscar Isaac plays a corrections officer who finds escape in the letters written to an inmate on death row. The Present (Palestine) Yusef and his young daughter set out in the West Bank to buy his wife a gift. Two Distant Strangers (U.S.) Cartoonist Carter James' repeated attempts to get home to his dog are thwarted by the same recurringincident… White Eye (Israel) A man finds his stolen bicycle, which now belongs to a stranger.
Documentary Shorts: Colette (U.S.) A former resistance fighter, now 90, accompanies a young history student to Germany to find out what happened to her brother. A Concerto Is a Conversation (U.S.) Virtuoso jazz pianist Kris Bowers tracks his family's lineage, from Jim Crow Florida to the Walt Disney Concert Hall. Do Not Split (Norway/U.S.) A year following protests in Hong Kong against encroaching Chinese control. Hunger Ward (U.S.) Dr. Aida Alsadeeq and Nurse Mekkia Mahdi work to save the lives of hunger-stricken children in Yemen. A Love Song For Natasha (U.S.) A dreamlike portrait of Latasha Harkins, shot nearly 30 years ago, captures the impact of one brief but brilliant life.