DRIVE MY CAR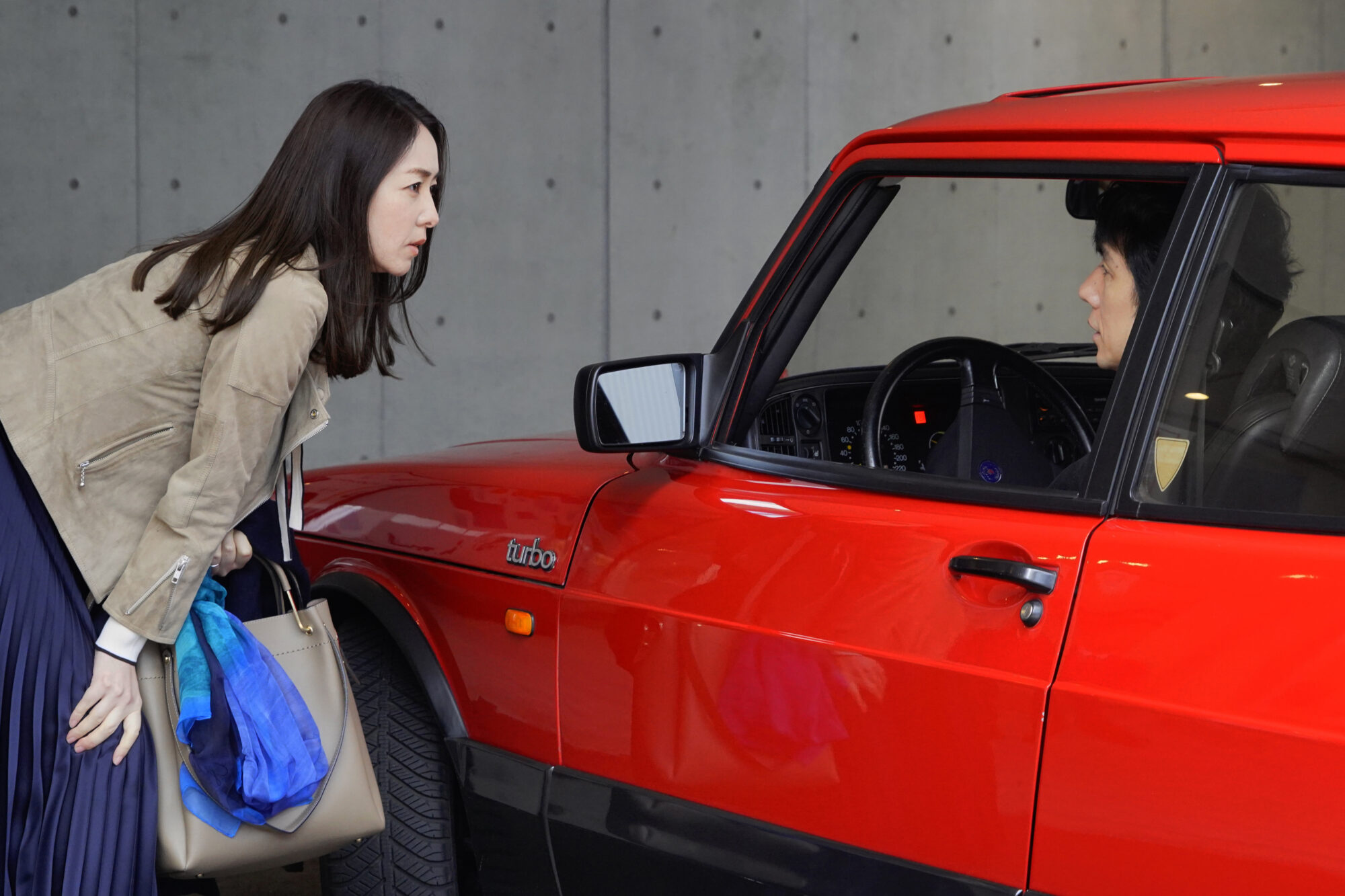 Director: Written & Directed by Yusuke Hamaguchi, based on a short story by Haruki Murakami.
Japan, 179
Screenwriter: Yusuke Hamaguchi. Based on a short story by Haruki Murakami.
Cast: Hidetoshi Nishijima, Toko Miura, Reika Kirishima, Park Yurim.
A front-runner for the Oscars' International Film Award, Drive My Car is a haunting and profound adaptation of a short story by Haruki Murakami (1984 ) Two years after his wife's unexpected death, renowned middle-aged stage director Yusuke Kafuku (Hidetoshi Nishijima), takes on the challenge of directing a multilingual production of Chekov's Uncle Vanya in Hiroshima. The film brilliantly alternates between scenes of Yusuke dealing with the volatile cast and crew, and the interactions between the director and the taciturn young woman who drives him to and from work in a red Saab 900. Over time, the barriers between Yusuke and his driver (Toko Miura) crumble, as together they navigate a path of loss, acceptance, and peace.
Winner of three Awards at the 2021 Cannes Film Festival. "Hamaguchi removes the barrier between people, giving an incredibly touching glimpse of real empathy. A rare yet uniquely beautiful form of self-discovery." – Maxwell Rabb, Chicago Reader.