National Theatre Live: THE TRAGEDY OF KING RICHARD THE SECOND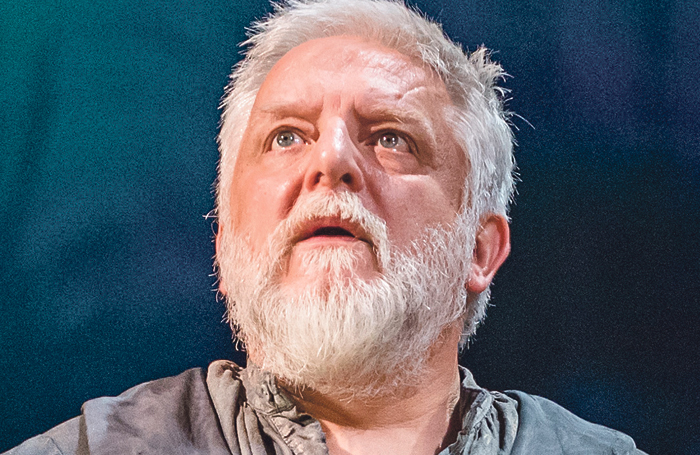 Director: Joe Hill-Gibbins
2019, UK, 150
Screenwriter: William Shakespeare
Cast: Simon Russell Beale, Leo Bill, Martins Imhangbe, Natalie Klamar, John Mackay, Joseph Mydell, Saskia Reeves and Robin Weaver.
"My dear, dear lord,
The purest treasure mortal times afford,
Is spotless reputation; that away,
Men are but gilded loam or painted clay."
Timeless as ever, Shakespeare exposes the damage that a weak leader can bring to his court and his subjects, in a visceral portrait of Richard II, King of England. Irresponsible, foolish and vain, his flawed leadership sends his kingdom into a dangerous disarray. Seeing no other option, the ambitious Bolingbroke challenges the throne – and even the king's divine right to rule. As Richard the Second, Simon Russell Beale (Timon of Athens, King Lear) will perform on the stage of the Almeida Theatre, winner of the LONDON THEATRE OF THE YEAR 2018 by The Stage Awards.
"A fresh and challenging evening that enhances Russell Beale's reputation as our foremost Shakespearean actor." Paul Taylor, The Independent, four stars.